Moms know that taking the time to deep clean our houses is difficult. This checklist is meant to be tackled one item at a time, during nap times!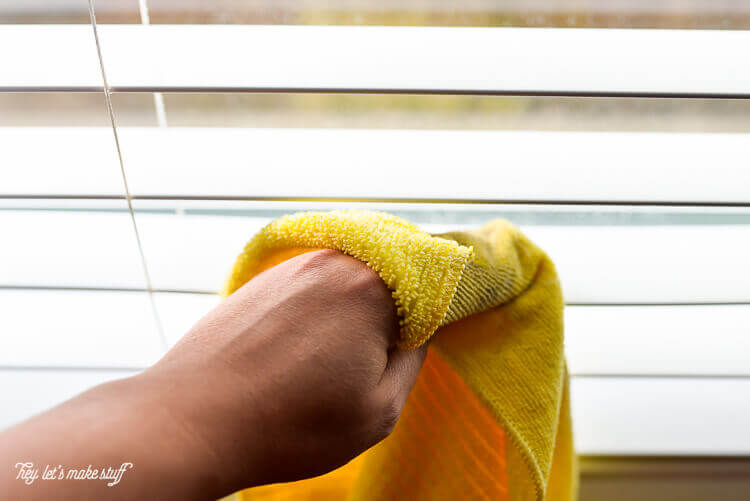 This is a sponsored post written by me on behalf of Endust. All opinions are 100% mine.
Now that we have two crawling, eating, drooling 10-month-olds, I am learning the true meaning of the word "mess"! But deep cleaning is much harder than it used to be, since I basically only have time to clean during naps. I figure that many moms are in the same situation as me, so I've designed a printable list of quick deep-cleaning chores that can be done during nap time.
The chores on this list go beyond day-to-day cleaning. I assume you don't need a list to wash your dishes or vacuum the floors. These are deep cleaning chores, meant to tackle the tough grime, dust, and general ick that collects in our homes, especially when we have little ones. I mean seriously. WHAT is on our blinds?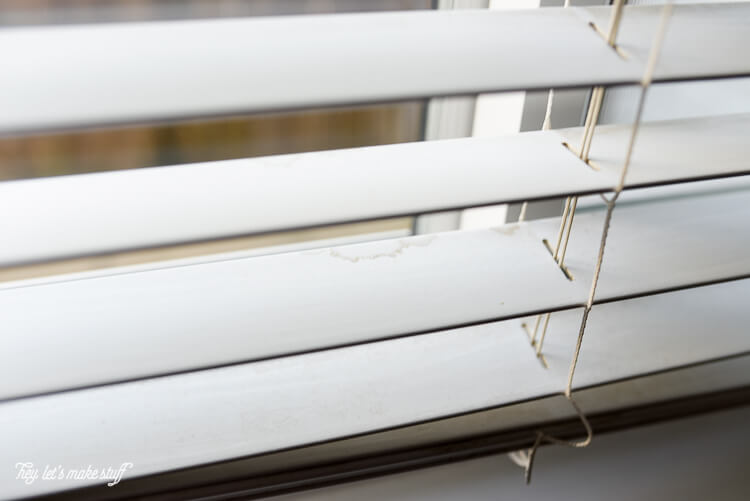 We're going to work from the top down, so that anything that falls is picked up on later days. Depending on the size of your house and how well your kids nap, you might need more than one nap time to finish each task (don't stress mom—you have enough on your plate! Just do what you can!).
Let's get spring cleaning!
Click the image below to download your printable list!
You might notice that dusting and wiping down is a huge part of this list. Endust Lemon Multi-Surface Dusting Spray has been a staple in my cleaning closet for years because it works so well to easily pick up dust and remove allergens, finger prints, and smudges from pretty much any surface in my house. And because the dusting spray formula is silicone-free, it doesn't leave a residue, which is really important since my kiddos like to touch everything. I spent a few minutes cleaning those blinds and you can see all the dust and grime it picked up!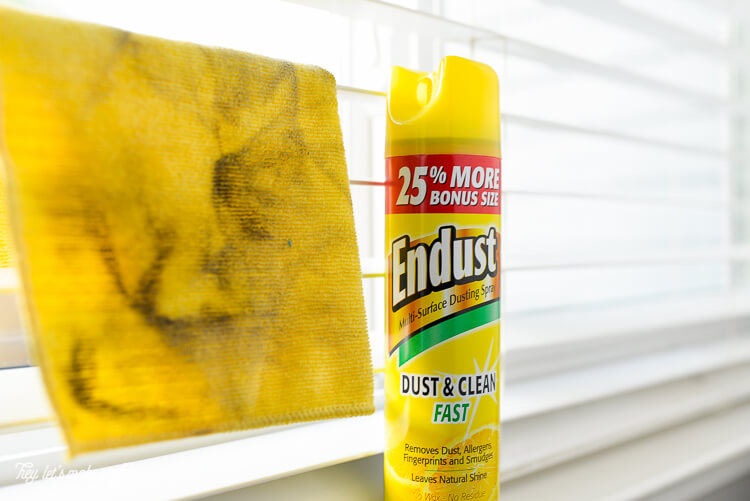 The Endust #DustOff Challenge
Want to win a fabulous spring cleaning package filled with Endust products and a $100 gift card? You can enter to win by posting a before and after photo on Twitter or Facebook of a surface you've dusted, using the #DustOff hashtag. No purchase is necessary and you don't have to use Endust to enter. Not sure where to buy Endust? Check any grocery store, Amazon, jet.com, or Wal-Mart. Even better, here's a coupon for $1.25 off!
Five winners will be chosen May 4th and announced on Endust's social channels, including Facebook and Twitter! Good luck!

Other Ways to Keep Your Home Clean and Organized
Latest posts by Cori George
(see all)