Is it time for a digital detox? This email challenge will give you 30 ideas to declutter your digital life. You'll let go of what you don't need to make room for what you love!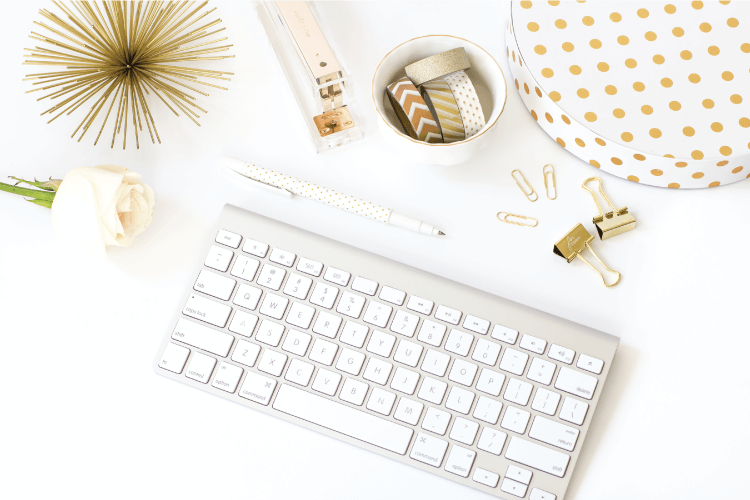 If one of your new year's resolutions is to declutter, I've got something for you!
I've created a 30-day challenge to declutter your digital life. If you are tired of your inbox overflowing, your phone running out of memory, or having a thousand photos on your computer but not being able find any of them, I invite you to Declutter Your Digital Life.
An Update!
For just $2.99, you can get this entire series wrapped up neatly into an ebook for you to download! If you don't want to wait to get all 30 emails, this is a quick, easy way to get all of my digital decluttering tips in one place! The email series is still an awesome tool, and it's free! So keep reading for more information on how to get it.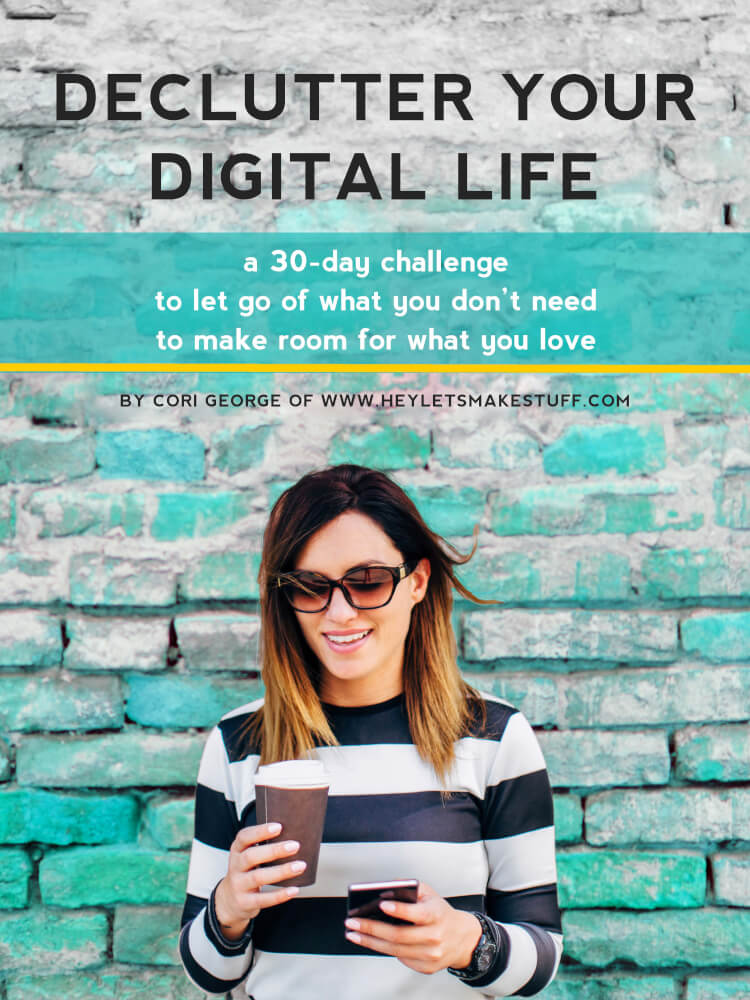 Declutter Your Digital Life
Every weekday for 30 days, you'll get an email with an idea for getting rid of the digital clutter in your life and organizing what's left. From purging your digital devices to organizing your documents to taking a tech-free day each week, you're going to let go of things to make room for the things you love.
Think this challenge is for you? Sign up here and you'll get your first email tomorrow!
Still not sure? Here's what you're going to tackle during the 30 weekdays:
Introduction + Declutter Digital Devices
Phone/Tablet: Delete Apps
Phone/Tablet: Organize + Upgrade Apps
Phone/Tablet: Delete Memory Hogs
Phone/Tablet: Delete Photos
Phone/Tablet: Turn off Notifications
Desktop Computer: Clean up desktop
Desktop Computer: Organize photos
Desktop Computer: Organize documents
Desktop Computer: Back up computer
Desktop Computer: Go through downloads folder
Desktop Computer: Uninstall software
Desktop Computer: Update software
Desktop Computer: Delete fonts
Desktop Computer: Delete music
Internet: Delete rarely used accounts
Internet: Password management
Internet: Clean up browser
Internet: Empty Cache
Internet: Set up an RSS feed reader
Internet: Limit your Internet access
Email: Inbox Zero
Email: Unsubscribe from emails
Email: Empty spam, trash, etc.
Email: Contact list
Other: Unfollow / unfriend
Other: Format camera cards
Other: Clear out your DVR, Netflix queue, etc.
Other: Be intentional with your tech
Other: Take a tech-free day each week
 All of that, for FREE! Sign up to declutter your digital life
here
!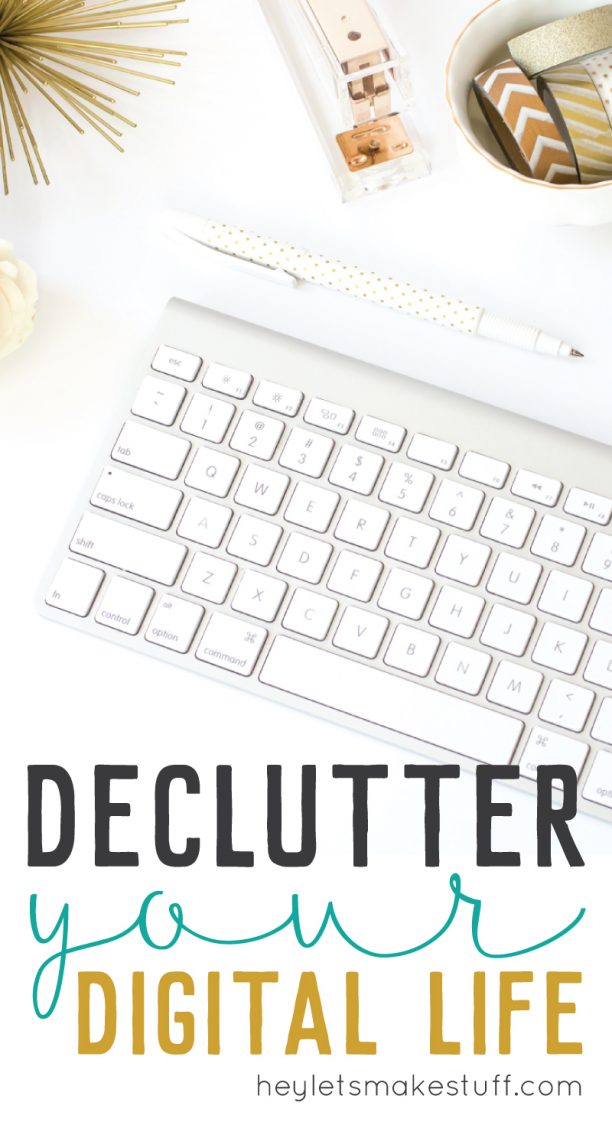 More organization ideas:
Latest posts by Cori George
(see all)