You need to declutter your digital life if you are tired of your inbox overflowing, your phone running out of memory, or having a thousand photos on your computer but not being able find any of them!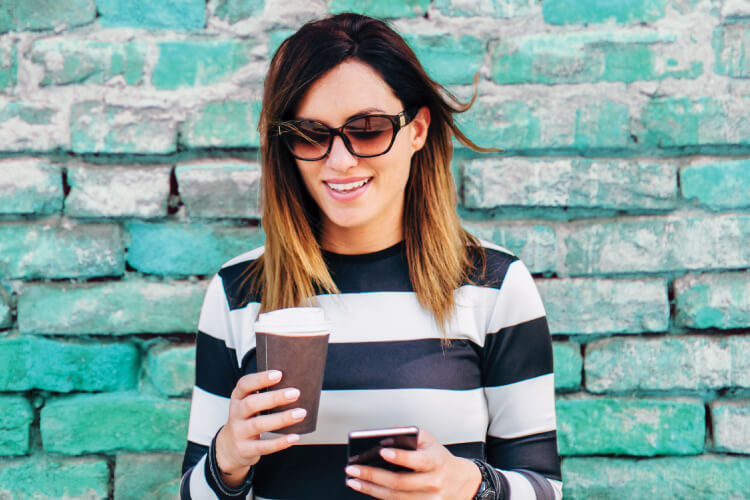 Welcome to 2017 friends! I absolutely love the beginning of the year and the fresh new start it brings. Last year, I released a 30-day email series called Declutter Your Digital Life. The series has been a hit, but I've had a lot of people ask me to create an ebook with the content so they could have all of the content in one place.
So for the new year, I have turned the email series into an ebook for you!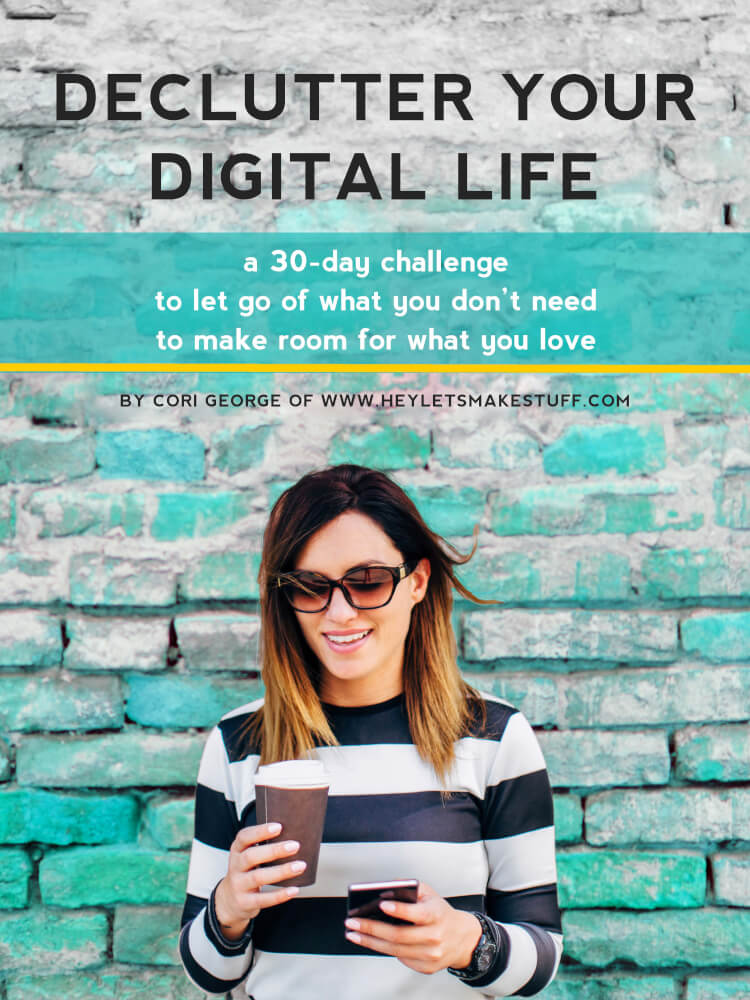 You'll get 30 exercises to help you get rid of the digital clutter in your life and organize what's left. From purging your digital devices to organizing your documents to taking a tech-free day each week, you're going to let go of things to make room for the things you love. You can get the book for just $2.99 and it comes with additional pages for taking notes and a checklist for you to follow—and you get it all at once!
Or you can always sign up for the free 30-day course, which walks you through all 30 prompts over the course of 30 weekdays.
Either way, I hope you enjoy decluttering your digital life! Here's to a 2017 that's both more simple, and more abundant. Cheers!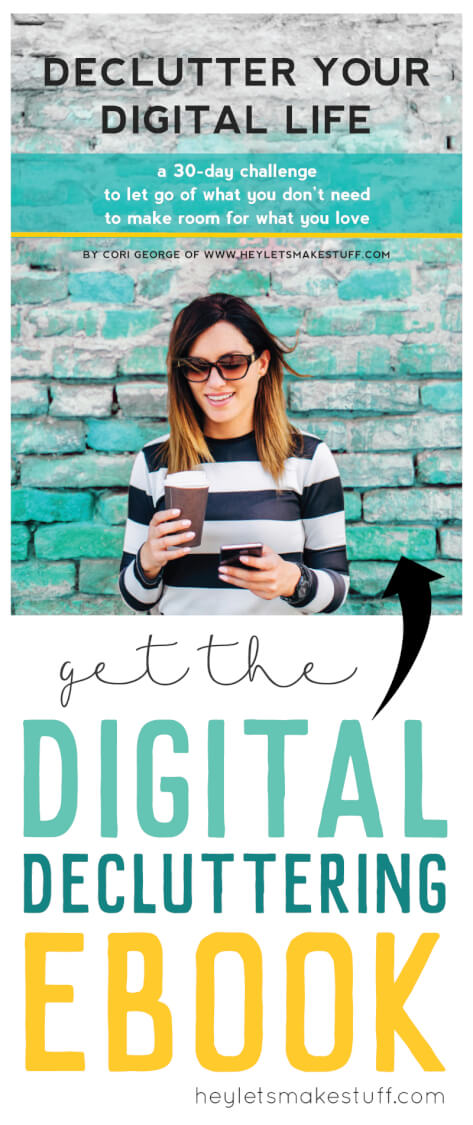 More Organization Ideas
Latest posts by Cori George
(see all)