Cupcake valentines are an adorable, calorie-free treat! An easy Valentine's Day craft to hand out to classmates, coworkers, or that special someone.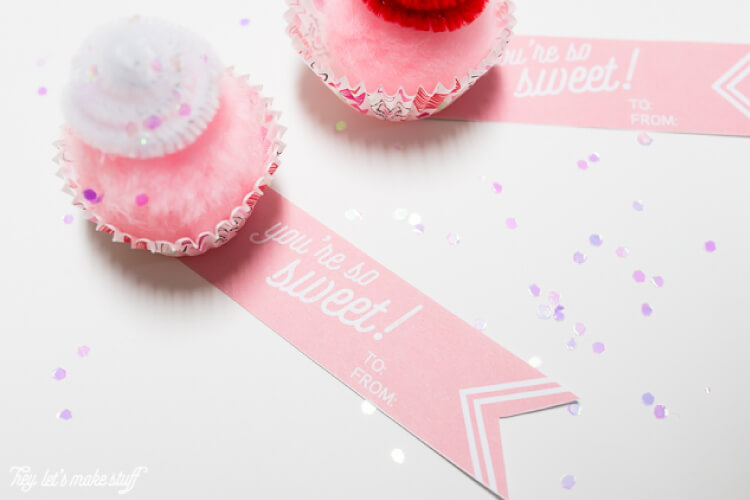 Want to save this post to reference in the future? Enter your email below and we'll send it right to your inbox!
Can you believe Valentine's Day is less than a month away? Today I've made some simple puff ball and pipe cleaner cupcakes, plus a little printable so you can direct it to your sweetheart! These little guys are incredibly easy to make and are a good alternative to candy valentines.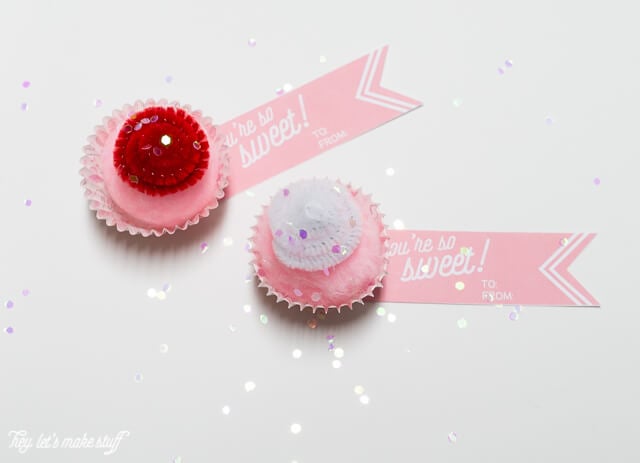 Cupcake Valentines Supplies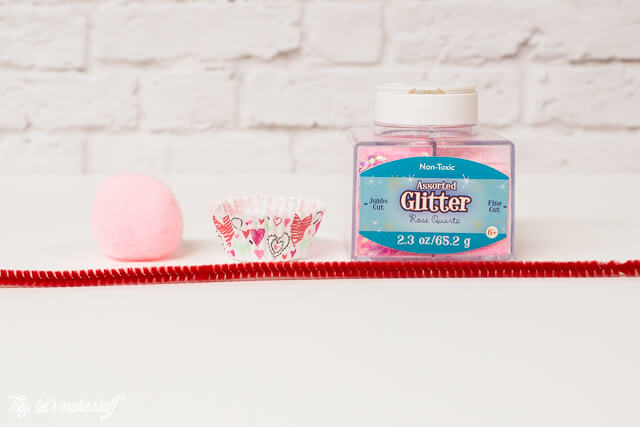 Cupcake Valentines Directions
Start by using a little craft glue to glue the puff ball inside the cupcake liner.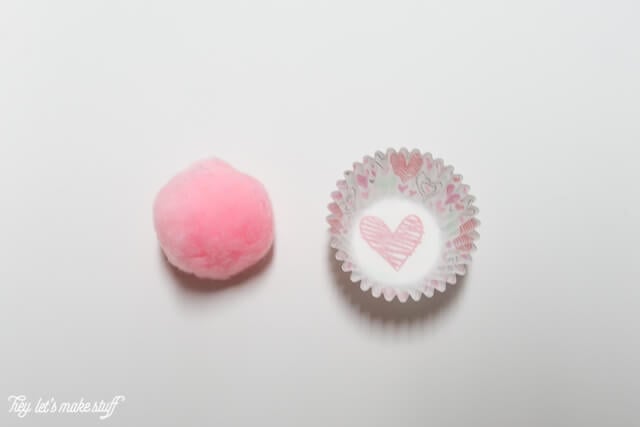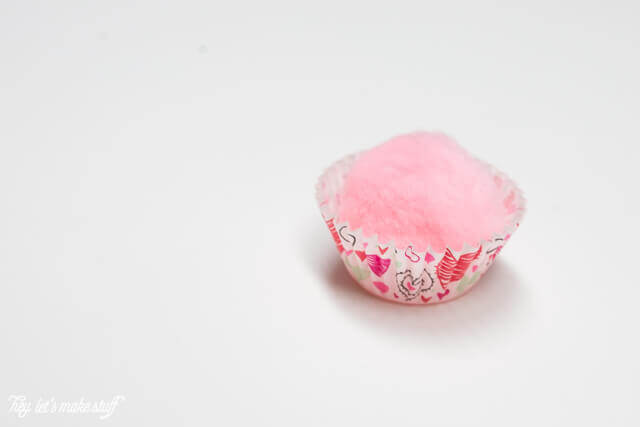 Make a little coil with the pipe cleaner — I used about half the length of a standard pipe cleaner for each cupcake. Tuck the end of the pipe cleaner beneath the coil, so it's hidden and use the craft glue to secure to the top of the puff ball. Give the entire thing a light blast of spray glue and sprinkle with glitter.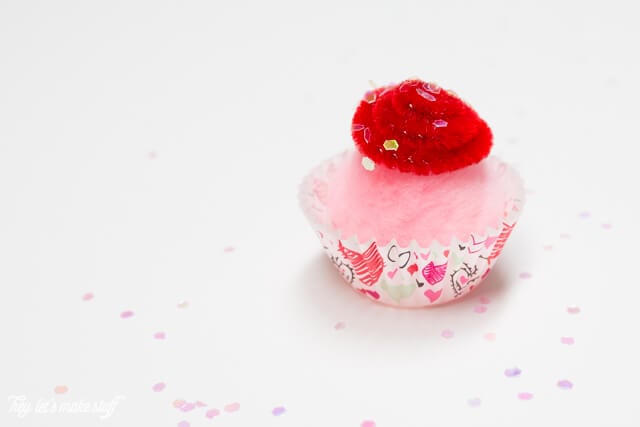 Print out these free "you're so sweet!" tags and cut along the edge — secure to the bottom of the cupcake liner with a little craft glue. There are 12 tags per page, so you can print out several at time for an entire class.
Download the Cupcake Valentines Tags
Enter your email address below to get this free file! If you're having trouble, make sure your pop-up blocker is turned off. Still having problems? Check out our Downloads FAQ.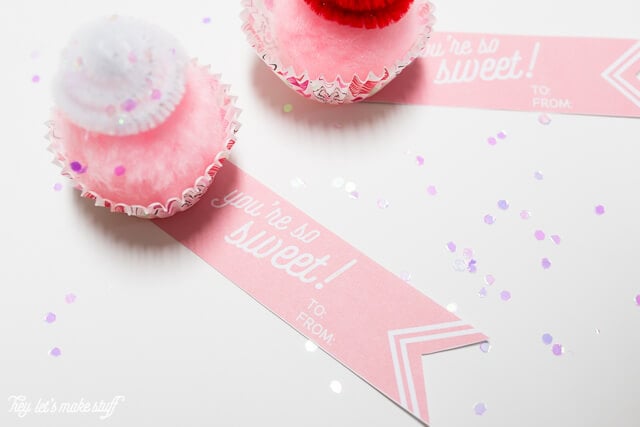 And that's it! These Cupcake Valentines are super quick to whip up and should last a little longer than all that Valentine's Day candy you'll get!