Tired of trying to figure out how to use your Cricut? So frustrated that you're ready to throw your machine out the window? Join Cricut Academy and learn to love your Cricut!
This course is not endorsed by, directly affiliated with, maintained, authorized,
or sponsored by Cricut, Inc or Provocraft. All product and company names are the
registered trademarks of their original owners.
It's no secret that I LOVE my Cricut! I also love teaching people how to use their Cricut machines. I do a lot of that here on my blog, but a few years ago I also had a dream of creating an online course featuring the most extensive Cricut classes you can find on the internet!
Enter Cricut Academy!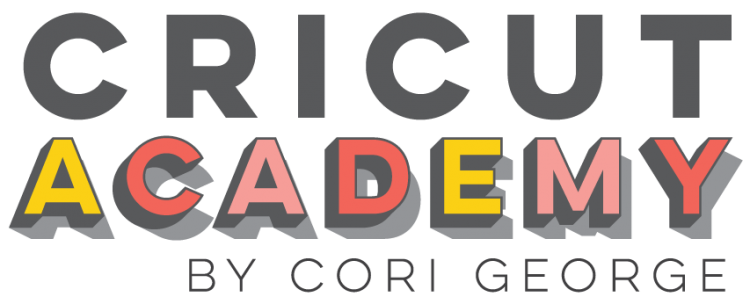 About Cricut Academy
In 2017, we released the beta version of Cricut Academy. Over the last two and a half years, our online course has grown to more than 200 individual lessons, covering everything you could want to know about your Cricut Explore or Maker:
Cricut Basics
Cricut Design Space for Desktop
Cricut Design Space for iOS
Cricut Design Space for Android
Tools & Materials
Projects & Tutorials
Cricut Extras
Adobe Illustrator for the Cricut
Resource Library
With our course, you'll get the good, the bad, and the ugly—while we love the Cricut, we know that there are a lot of things that frustrate our students! We are honest about those things and offer ways to work around difficulties so you can make more with your machine.
More than 2,000 students have joined Cricut Academy since it launched, and we want to invite you to join, too!
As of February 1, 2020, we are making it even more affordable and adding a ton of amazing bonuses to make learning your Cricut even easier! Instead of one large payment, you can now join for only $12.99 a month!
You can also get two months for free when you pay for an annual membership!
Plus Bonuses + Freebies
By joining Cricut Academy, you'll get access to more than 200 lessons on using your Cricut Explore or Maker, plus:
A VIP Facebook group exclusively for paid members where you can ask our team questions, get advice and encouragement, and share your Cricut creations
Email updates the first of each month, which will outline the newest content and updates to the lessons
Twice-monthly Facebook Lives that include Design Space tutorials, crafts, and more (For non-Facebook users, it is our goal to upload these videos to the course platform as well)
15+ free commercial-use SVGs per month, plus full access to our growing library of SVGs (a $40+ a month value alone!)
Entry in an amazing monthly giveaway!
Cricut Academy Student Testimonials
I could go on and on about how great I think our online course is, but see what a few students have to say about the course:
I wish more beginners would sign up because they will probably save so much money in vinyl by NOT making costly mistakes. Your instructions are so detailed and specific that errors are minimized.

Jeanne W. — Cricut Academy member since 2018
I have been taking Cricut Academy for a while and I LOVE it! I also use YouTube tutorials and Cricut's blog, but Cricut Academy is indispensable. I find it helpful to just have it pulled up in the background when I am working on projects and I refer to it OFTEN!

Trish B. — Cricut Academy member since 2018
I am so happy I found Cricut Academy because I have learned so much! I love that you tell me both the good and the bad when it comes different aspects of using my Cricut. The sections are easy to follow and it is definitely worth the money!

Bobbi L. — Cricut Academy member since 2017
Current Members of Cricut Academy
If you paid for the full course before our switch to a membership model, you are now considered a Legacy Cricut Academy student. Your original payment is still good for the lifetime of Cricut Academy! You will continue to have access to all of the modules and lessons that you had before—plus you'll get all the new goodies listed above. You can always login here. Yay!
Have Questions?
Have questions about Cricut Academy? Let me know in the comments! We'd love to have you join our community and learn to conquer your Cricut!
Latest posts by Cori George
(see all)