Last updated on May 1st, 2017 at 11:03 am
A dated oak bookshelf becomes a beautiful focal piece with BEHR Paint!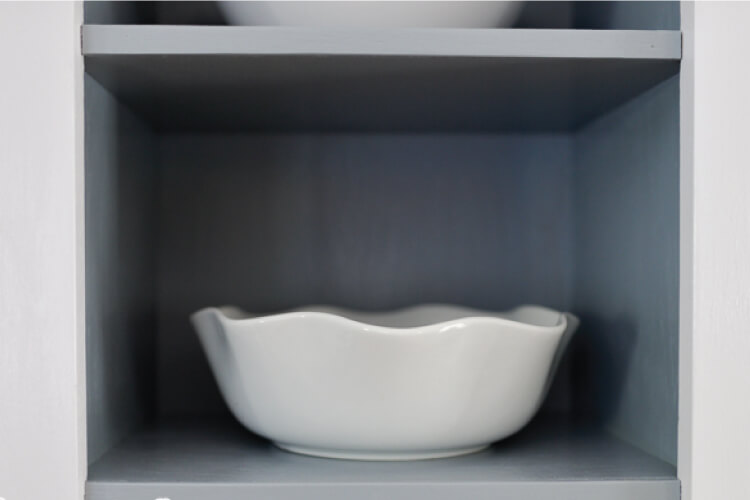 This blog post was sponsored by BEHR. The opinions and text are all mine.
Since we moved in a year ago, I've been on a mission to de-80s our 1989 house. One of the things that dates this house most are the oak cabinets and shelves. We have one oak shelf in particular that I've been wanting to paint since we moved in. It sits an odd spot — the intersection of our entryway, kitchen, hallway, and living room — and it showcases my collection of white bowls. It's visible from many rooms, so it definitely needed a makeover!
But I also have our twins, so I needed a quick way to update the shelf. Enter BEHR MARQUEE® Interior Paint and Primer. When I've painted cabinets in the past, it's been a multiple-coat process. But MARQUEE Interior Paint and Primer has a one-coat coverage guarantee when tinted with a color from the MARQUEE Interior One-Coat Color Collection — so I knew I could update the shelf during a few nap times!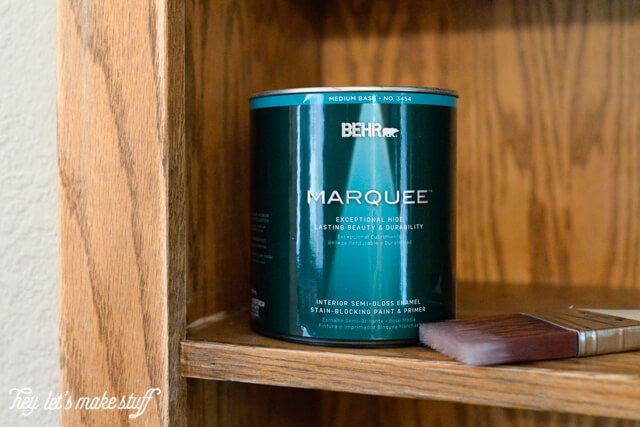 Here's how I did it:
Naptime #1
I started by sanding the varnish off the wood using a sander. For the corners, I just hand-sanded. The varnish wasn't thick and sanded off easily. You can see how dated the shelf is — it just screams 1980s!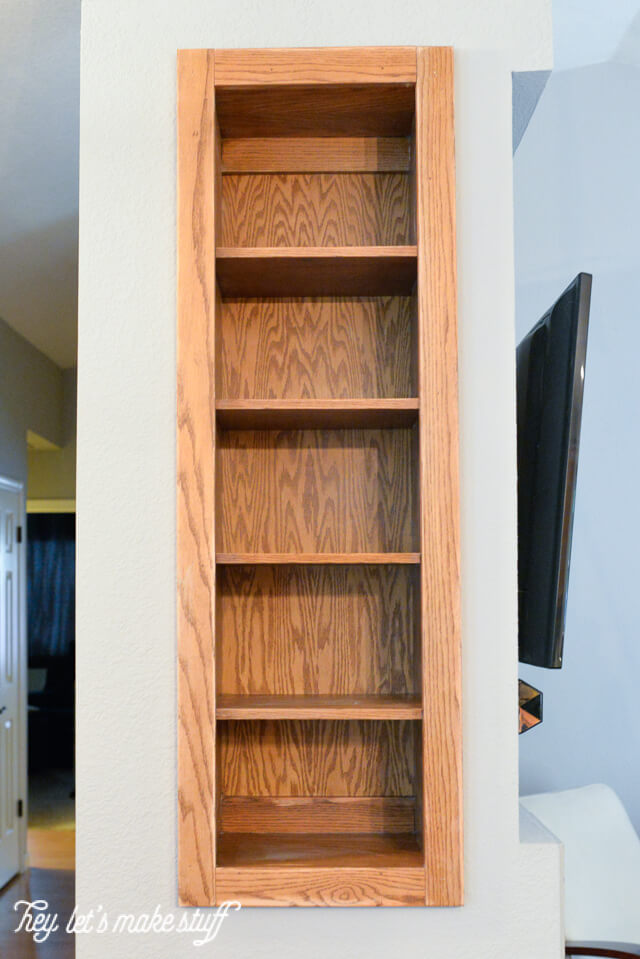 Naptime #2
I wanted my white bowls to stand out, so I choose a deep bluish gray, Radiant Silver, for the interior of the shelf. The one-coat coverage made it simple and quick.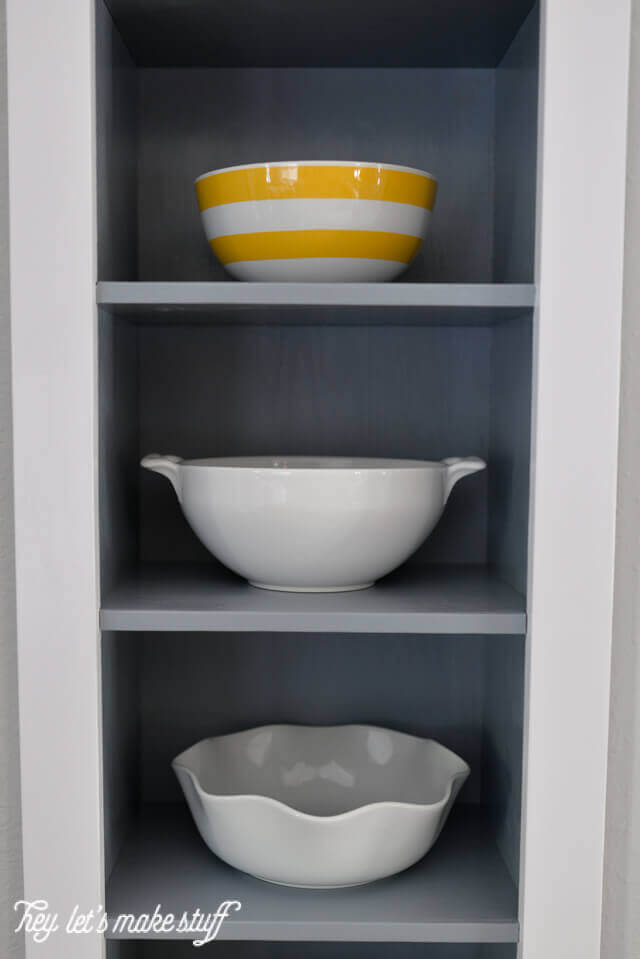 Naptime #3
For the frame, I chose Dutch White, which is a cooler white, similar to the bowls and the rest of the trim in our house. Once I started painting the frame, I knew that this shelf would never be the same. It was gorgeous! And it changed the look of the shelf in such a positive way.
It took me three naptimes to do a project that I'd been wanting to do for a year — I'm not sure why I didn't do it sooner. Several people have stopped by and all have remarked at how beautiful and modern it looks. Our real estate agent even said that we increased the value of our house with the change. Gotta love that!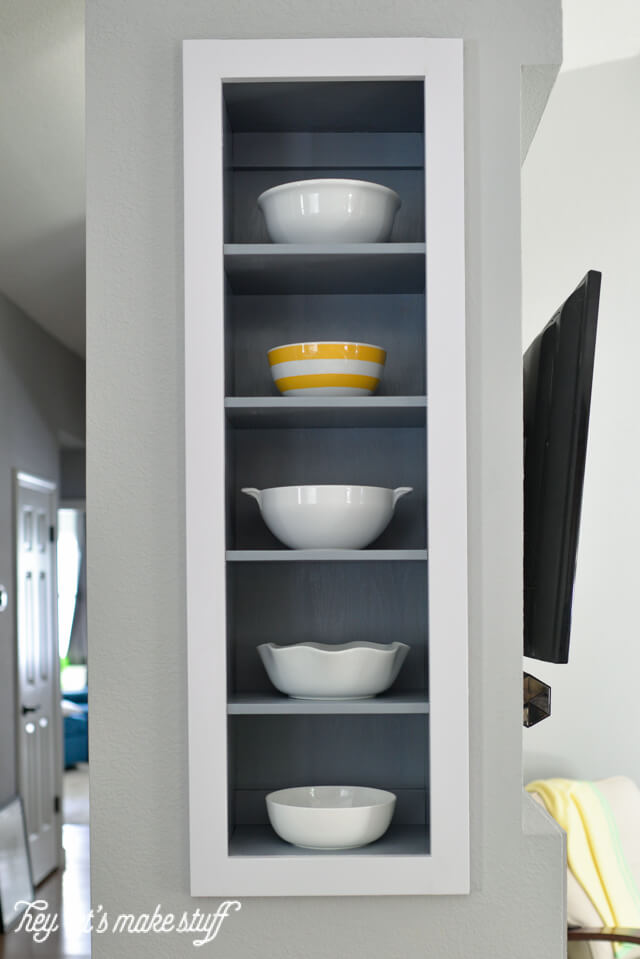 This shelf sits opposite my kitchen which is full of dated oak cabinets. Anyone want to guess how long it will take me to tackle that project? With MARQUEE Interior Paint and Primer, I'm guessing not long!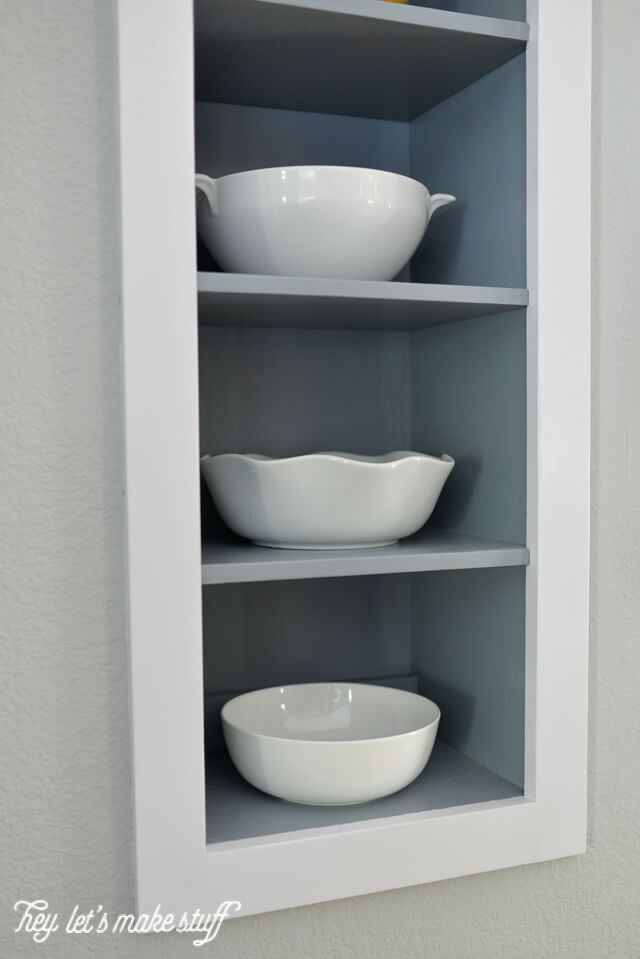 This post is brought to you by BEHR. Color that's True to Hue. If you feel it you can find it. Visit True To Hue.
Update: We are working on painting those old kitchen cabinets! Stop by to see the plan here: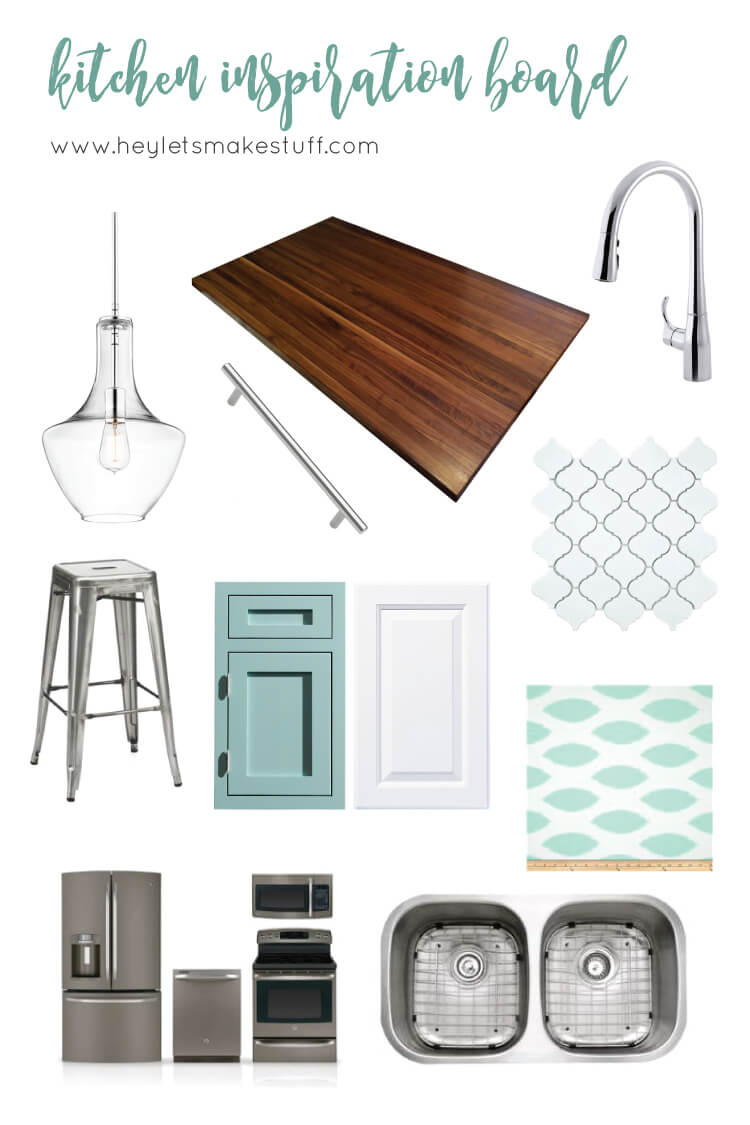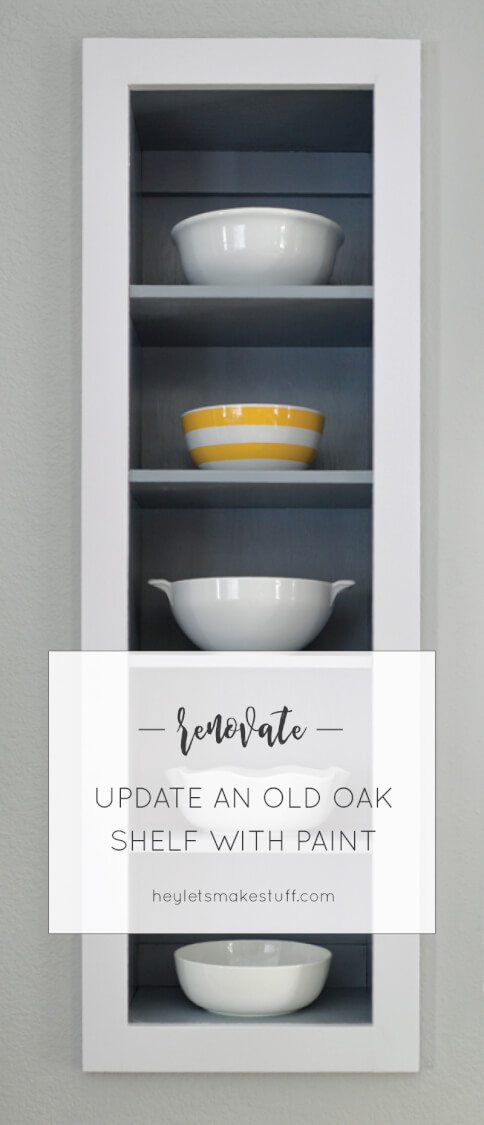 [wpp range=daily header="TODAY'S TOP TEN POSTS" limit=ten order_by=views stats_comments=0 wpp_start=<ol> stats_views=1 wpp_end=</ol>]