Collect items found in nature, like sticks and feathers, and use them to make a DIY initial craft. A fun craft for kids or great for home decor!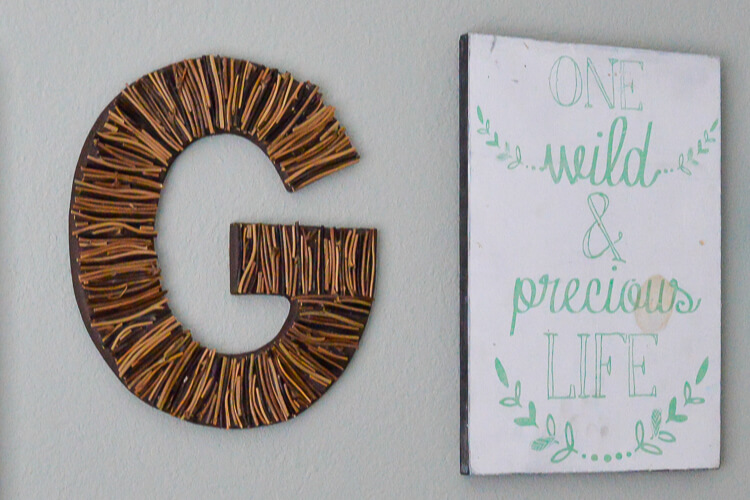 It's summer, and you know what that means — time to go camping! Today I'm joining along with The Country Chic Cottage and 30 Minute Crafts for a round of Craft Lightning to make a camping craft that takes less than 15 minutes.
Let's make a found object initial! It's a great craft for kids of all ages. You'll need a wooden or cardboard initial. And you'll need glue, and paint if you feel like it. Then it starts with a hike.
On your hike, be on the lookout for things that you want to use to make your initial. Some ideas include:
Sticks
Pebbles
Fall leaves
Acorns
Small pine cones
Feathers
Bark
Make sure you choose things that a) won't die (like greenery) and b) are not poison oak/ivy/sumac.
After your hike, gather your supplies! I ended up with sticks and feathers, but you'll have whatever you picked up on your hike.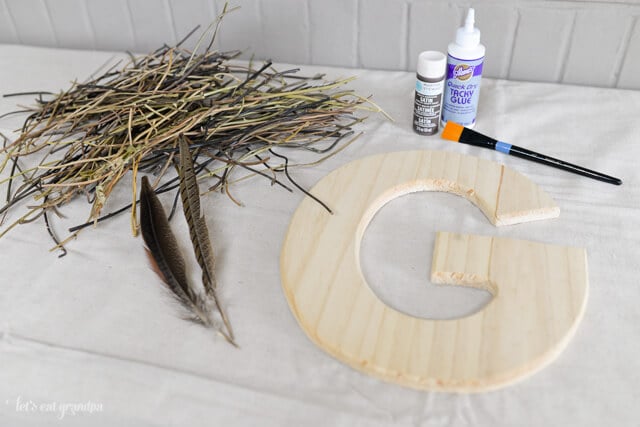 I decided to paint my "G" before starting because I didn't love the look of the bare wood. This step is optional!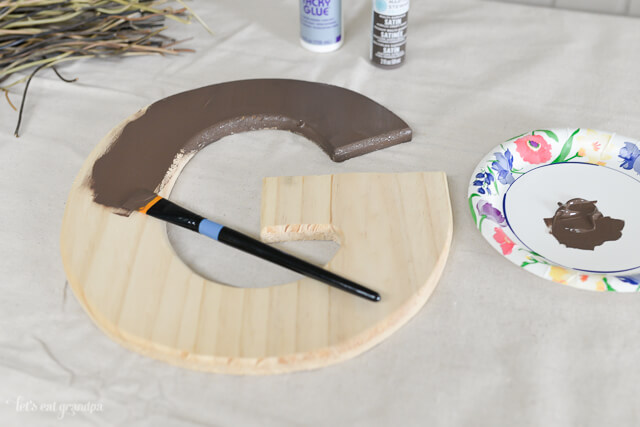 As the paint is drying, you can cut up your materials to fit on your initial. I cut up sticks to use.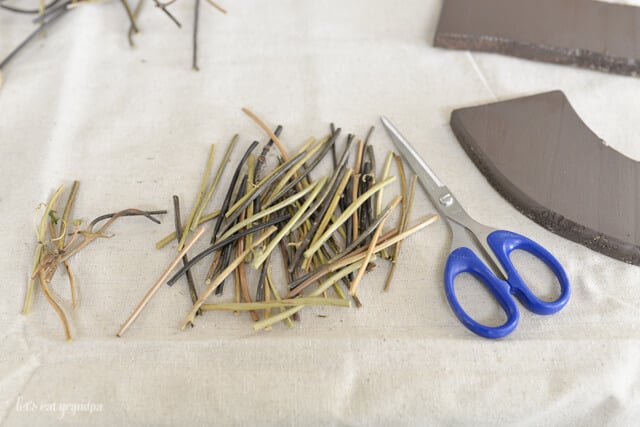 Then start gluing! You can use all of the same material, or mix it up!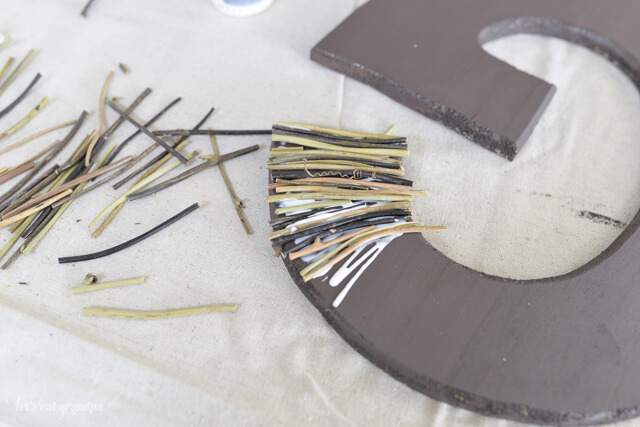 I will say that it took me longer than 15 minutes to glue my sticks, though it went pretty fast. I know you can do it in under 15 minutes if you're less crafty-OCD than I am and if you have bigger materials (bark, leaves, etc.)!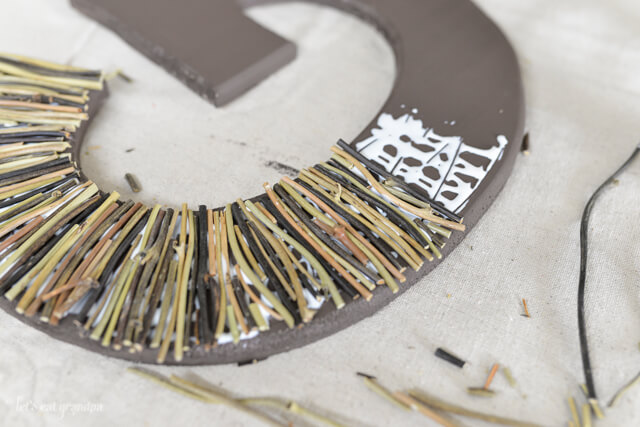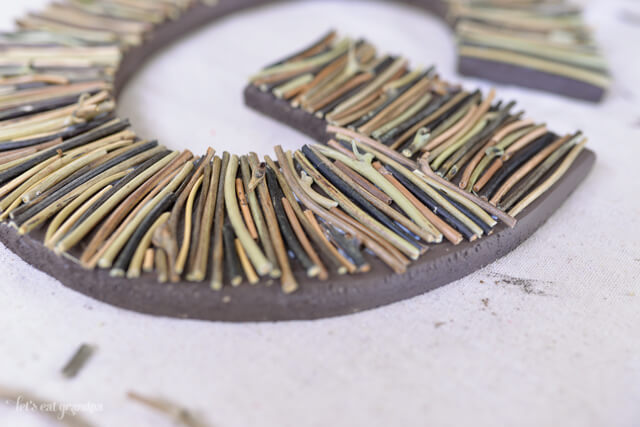 Then add a little flair! Love these feathers!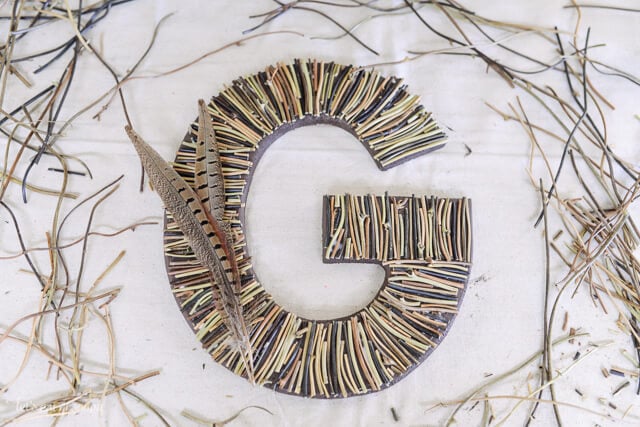 Once your glue is dry, hang it up! We put it in the boys' nursery. I ended up taking the feathers off because they didn't quite work with the look I was going for in the room, but I kinda miss them now that I look at it with it.