Last updated on February 14th, 2018 at 03:17 pm
Citron is a fun color that will brighten up any decor! A bright yellow with a hint of green, pair it with navy, pink, gray, or wood tones.
Today I'm starting a new series of color inspiration! Citron is one of my favorite colors — I've used it throughout my house to pair with my teal and grays. It's bright and fresh but also feels modern and elegant depending on how it's used.
Check out these gorgeous citron picks: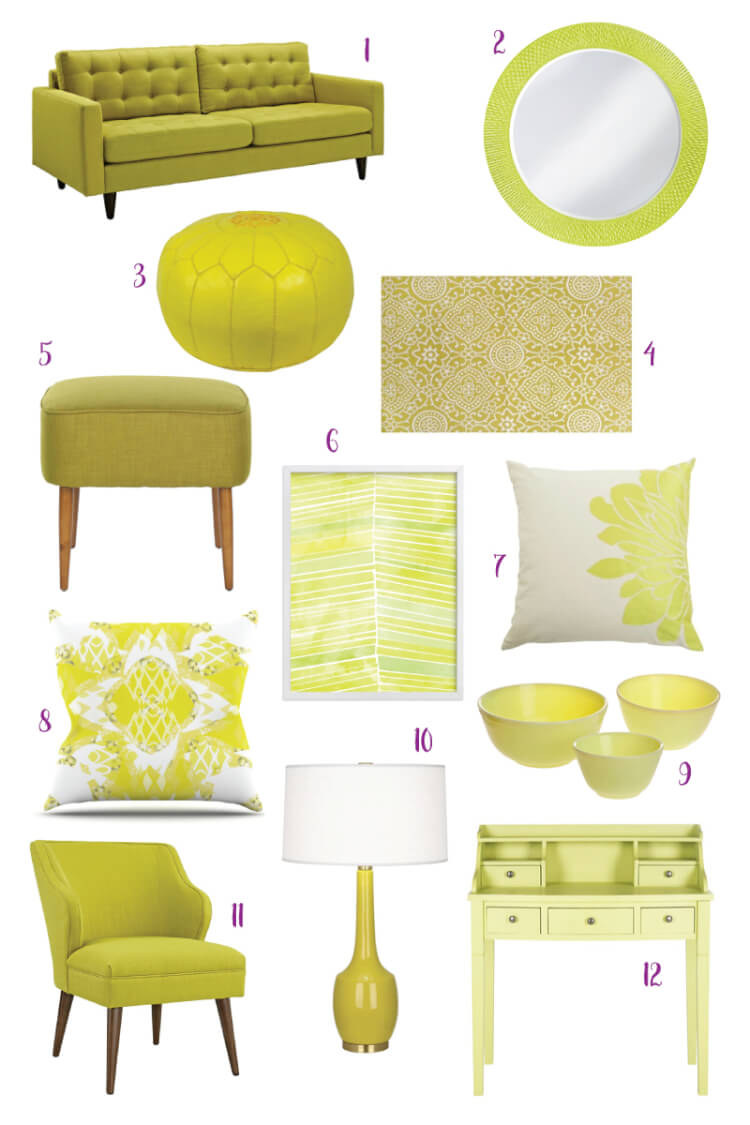 Don't you just love it?
What color should I do next? Leave me a note in the comments!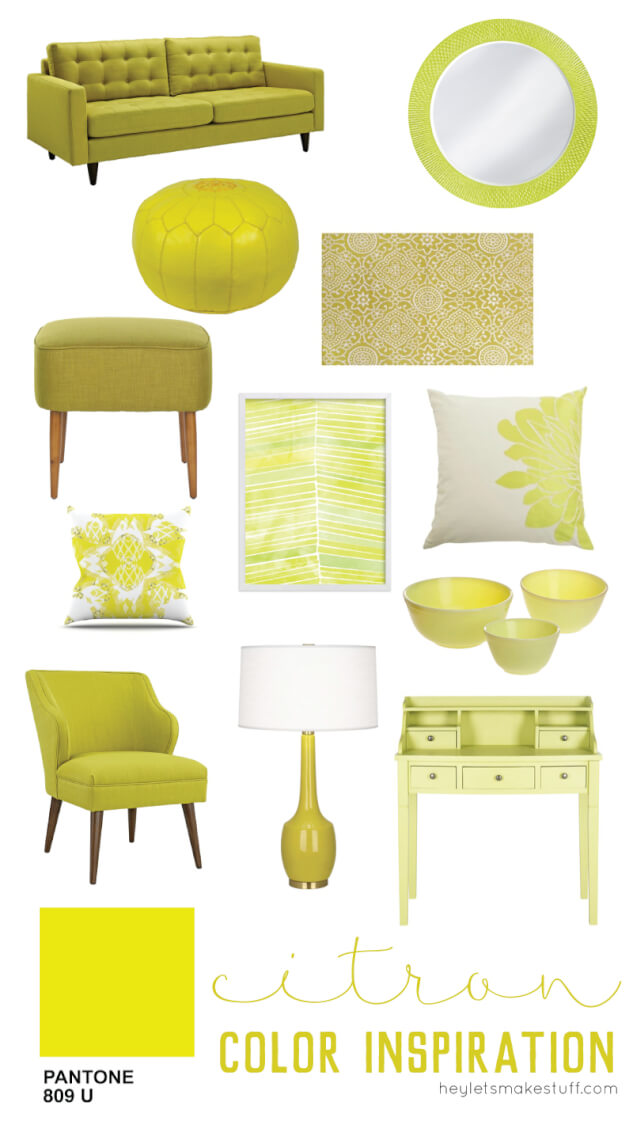 More Color Inspiration