These camping shirt decals can be cut on a Cricut or Silhouette and ironed on to your favorite t-shirt! They can be re-sized so they are perfect for kids through adults. A fun addition to a camping birthday party or outdoor party!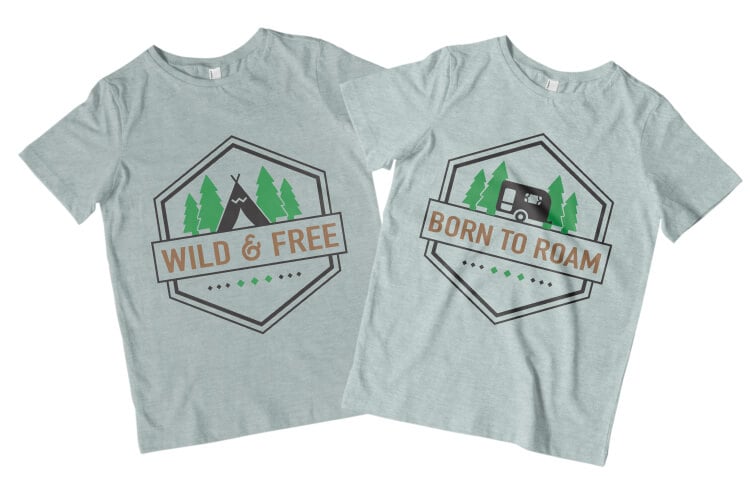 I can't believe we're less than three weeks away from the boys' second birthday party! I have so much to do and make before then (and I'm gone for almost a week to Mom 2.0 in Orlando!). Time to hustle!
Today I'm working on some camping t-shirts for the boys to wear during the party. If you're new to the Cricut, here's a quick tutorial on how to upload them to the Cricut Design Space and cut them using your Cricut Explore.
Stop pulling your hair out and start creating confidently with your Cricut! Finally understand how to use your Cricut with my Learn Your Cricut eBooks!
You can design a file pretty much anywhere and upload it into the Cricut Design Space. If you don't have a graphic design background, I'd suggest designing your project within the Cricut Design Space itself (or using a design from the Cricut Design Space Library). If you like a different program, however, like Illustrator, Photoshop, or even a simple program like Paint, you can easily import your project into the Cricut Design Space.
I have found that the easiest type of file to import is an SVG or DXF file. These files are built to be cut on the Cricut (using vector art). You can also upload a PNG, GIF, JPG, or BMP and the design space will convert it for you (see an example here). Learn more about uploading different types of files here.
Supplies for Camping Shirts
Enter your first name and email address in the box below for access to this freebie, along with other fun free files in our email newsletter! If you have already received a freebie from my site, just enter your information again—you won't be added to any additional lists.
This freebie is for personal use only. You can learn more about our commercial license.
Directions for Camping Shirts
Start by clicking "Upload" in the left-hand menu in the Cricut Design Space. Then click "Upload Image."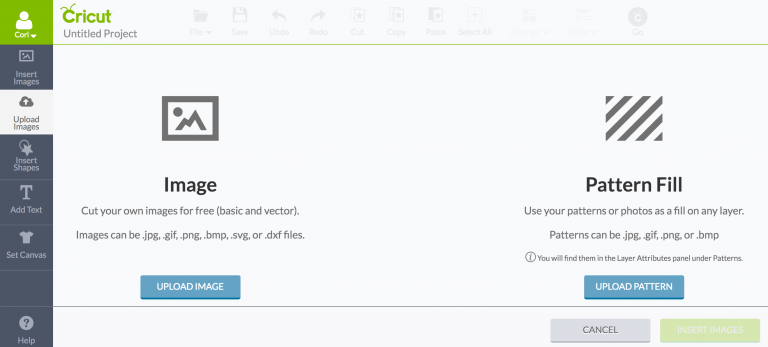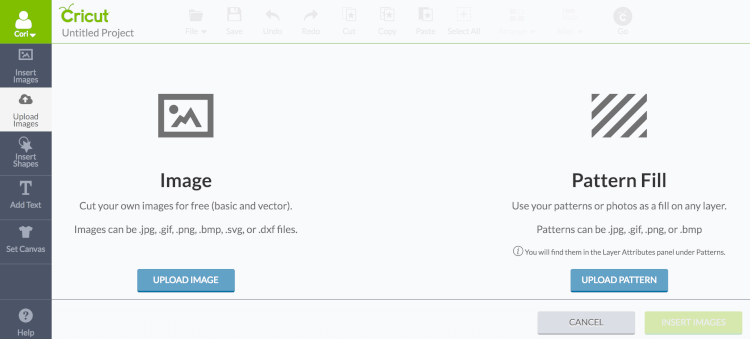 Then upload your file and hit "save."


Then click the image you just uploaded and click "insert images."


When your file appears in the design space, you'll notice that all the pieces might be separate (depending on how you designed your file). Using the shift key, click all of the items in the layer panel that belong to the same layer (so in this case, all the green pieces, all the black pieces, and all the brown pieces are separate layers) and click "attach." This will make sure they stay together when you cut them.
You can see in the second screenshot below that I now have three layers, one of each color.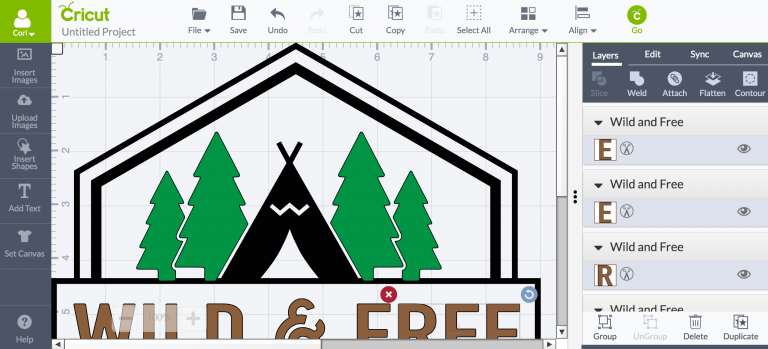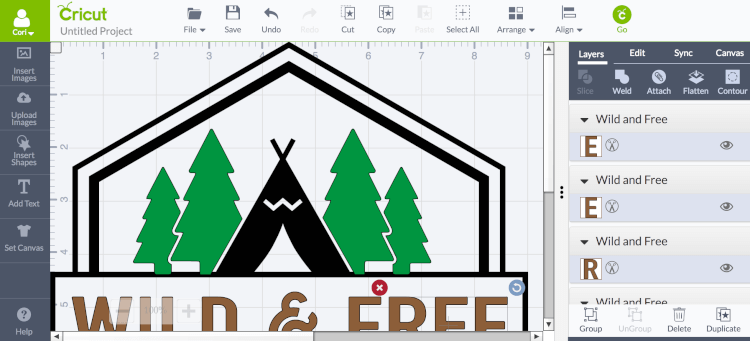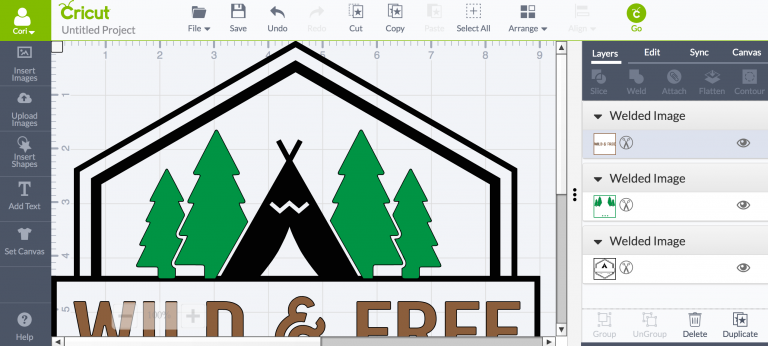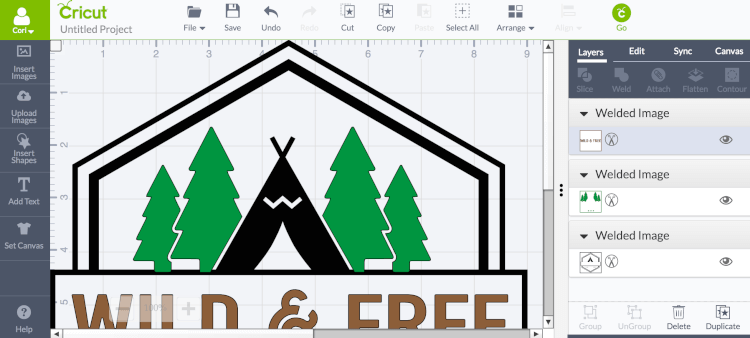 Then select all of your artwork, and click "group". This attaches everything so it stays in the same location when you cut it on the Cricut.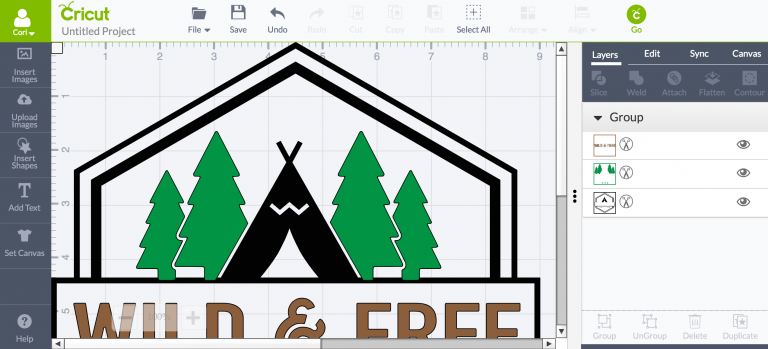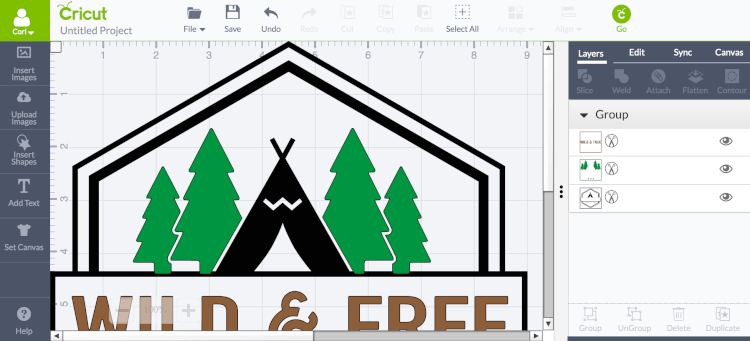 The resize the entire image using the bounding box to the size you want. I made this set 6″ wide to fit on toddler shirts, but you can cut whatever size you'd like.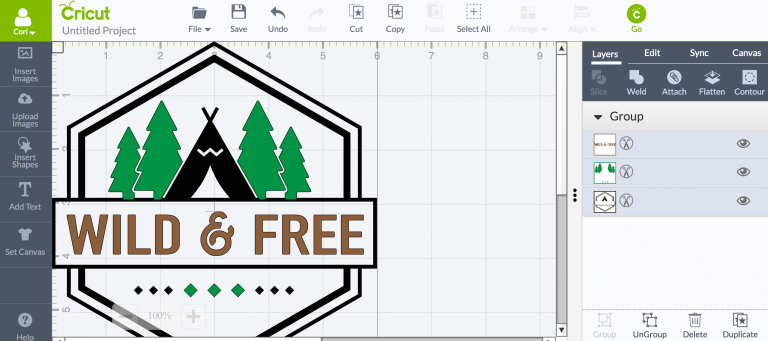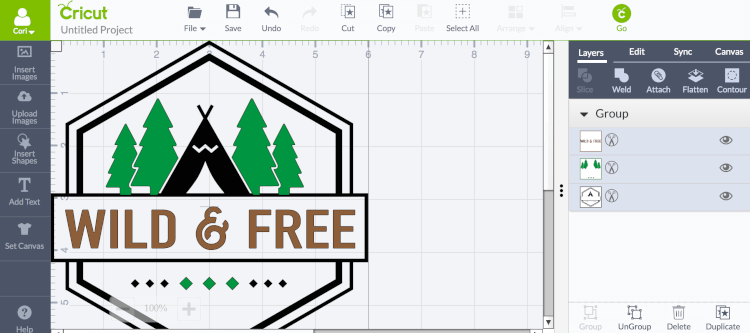 Then hit GO! You will want to reverse the image on each layer because you're cutting them on iron-on. If you don't do this, your image will end up backward on your design — not cool, especially when you have text!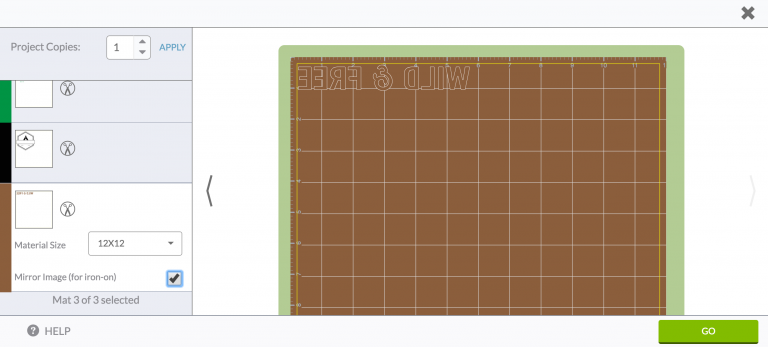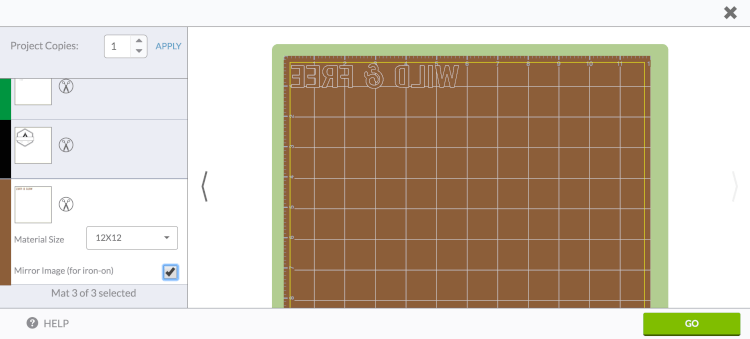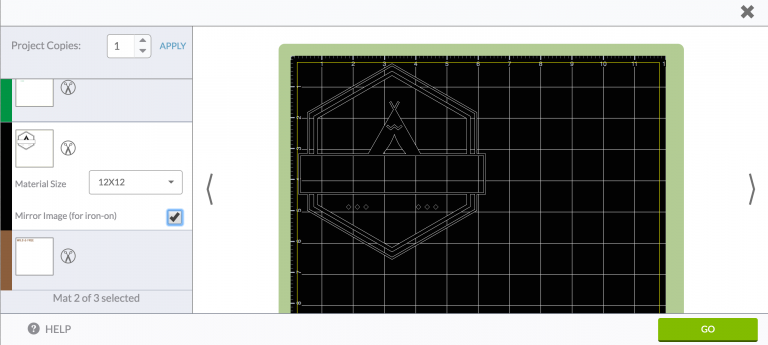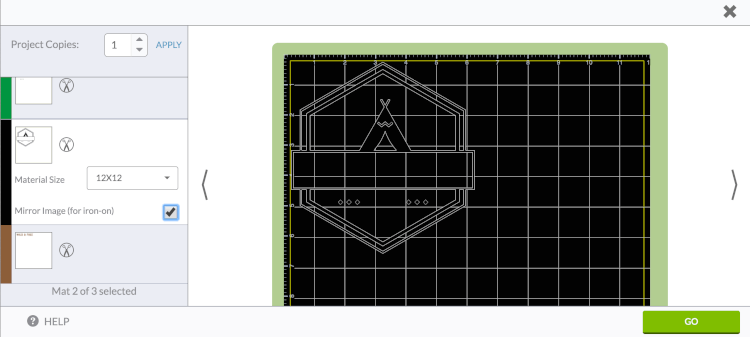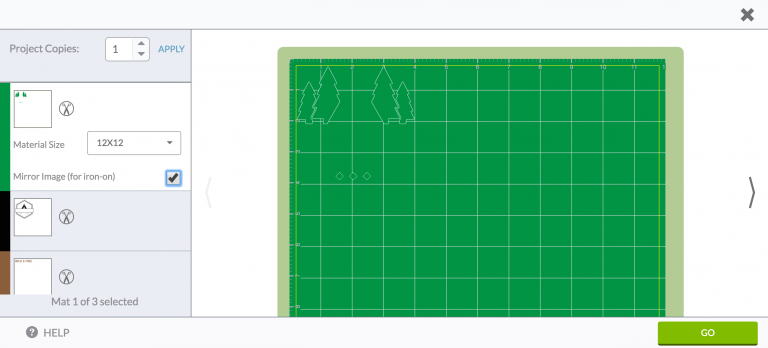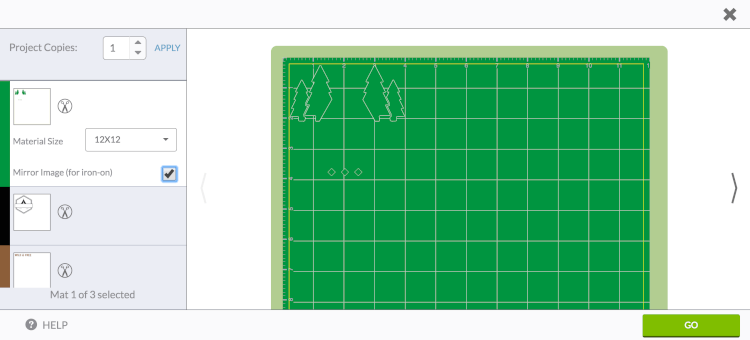 Once you hit GO again, you will cut all three layers on three different colors of vinyl. Weed off the excess vinyl and iron to your shirt! Iron the green layer first, so the bottoms of the trees are hidden under the black outline. Then black, then brown.
The shirts I ordered didn't come in time for this post, but I made a mockup of what they will look like: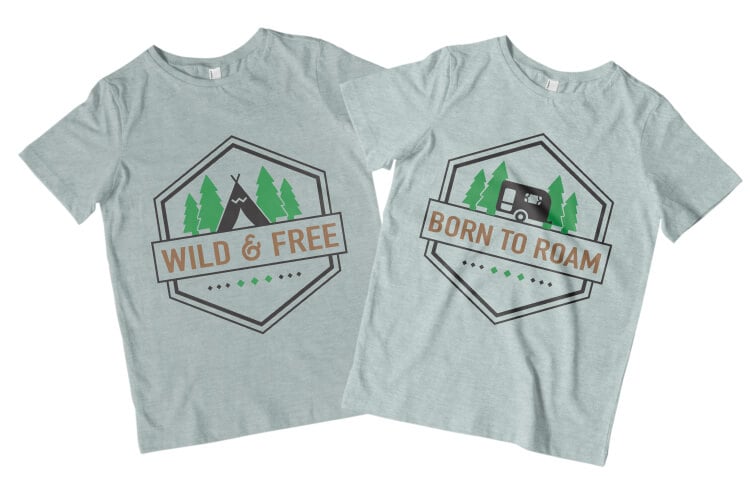 I can't wait for my boys to wear these on their birthday, and beyond! I've got another cute Camping SVG bundle, If you like heading to a cabin instead, check out my Cabin SVG Bundle!