This blackberry "fauxjito" is the perfect drink for your pregnant friends at a party! Learn to make it, and get other pregnancy-friendly party tips.
This shop has been compensated by Collective Bias, Inc. and its advertiser. All opinions are mine alone. #KeepSpringBubbly #CollectiveBias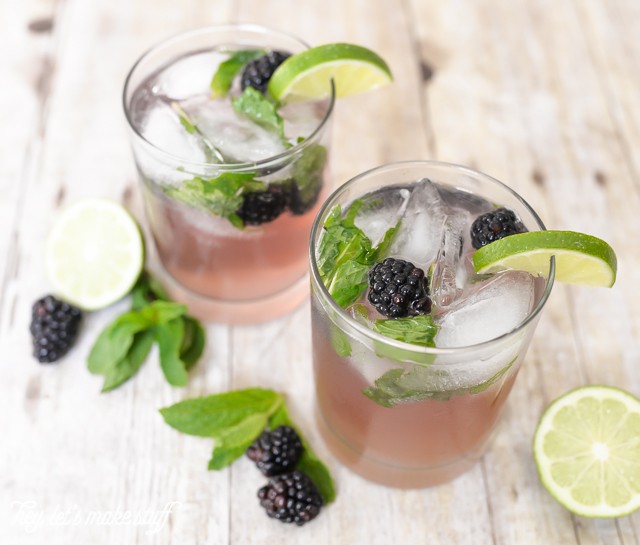 Add these blackberry fauxjitos to your Pinterest drinks and recipes board.
Hey, Let's Make Stuff has more delicious recipes on Instagram!
It's definitely feeling like spring here in Northern California! We've had our windows open for the last week and we're just starting to entertain friends on our patio. But being pregnant, I'm finding myself a little left out of the festivities since I'm not drinking cocktails. I also have more pregnant friends than I can count, so I created this fun blackberry "fauxjito" to satisfy that party drink craving we all have!
This recipe creates one drink, but can easily be scaled to make several or a pitcher. At the end of this post is a printable version of this recipe.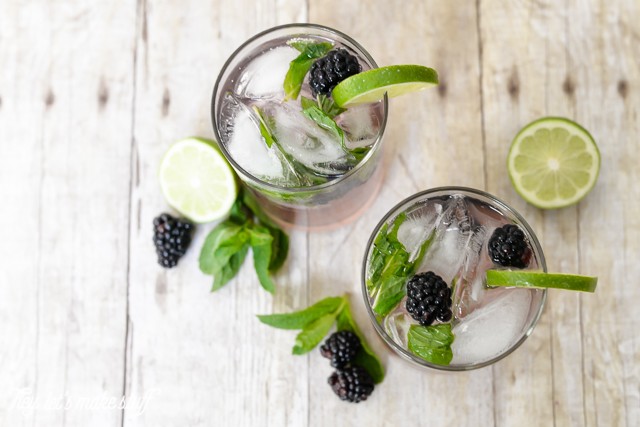 Blackberry "Fauxjito"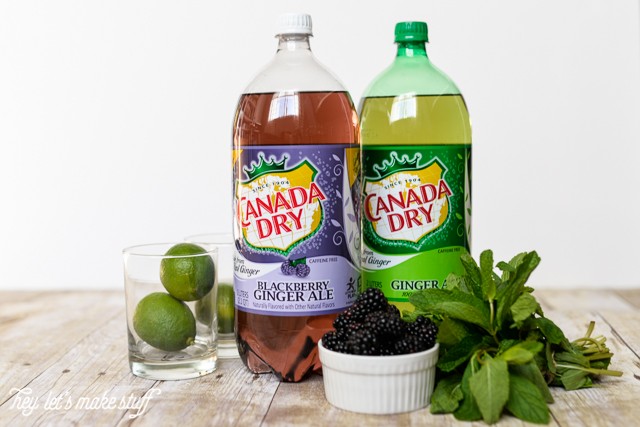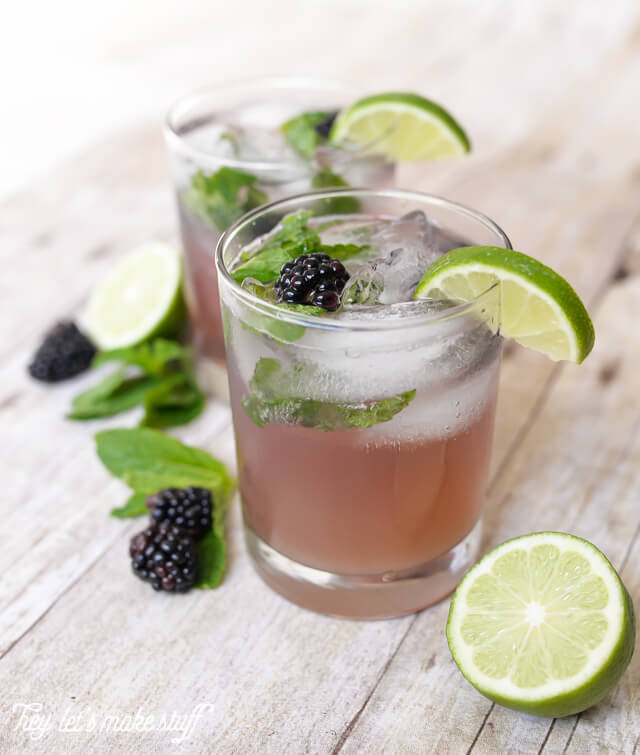 | | |
| --- | --- |
| | |
Roughly tear 6 to 8 mint leaves (use a muddler if you have one to crush the leaves).

Fill a tumbler 2/3 full of ice. Add the mint and the juice from half a lime.

Fill the glass with the blackberry ginger ale, mix, and taste.

If desired, add a little raw sugar.

Garnish with fresh blackberries and a lime wedge.
My favorite part about this drink is eating the blackberries that have been soaking in the drink — so fresh and springy! Plus, the ginger ale is always good for the tummy troubles we all go through as we're growing little ones!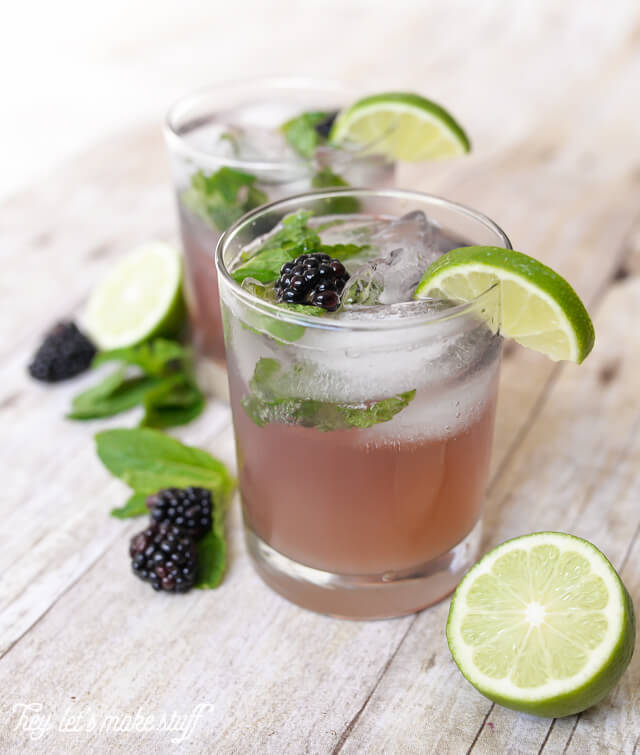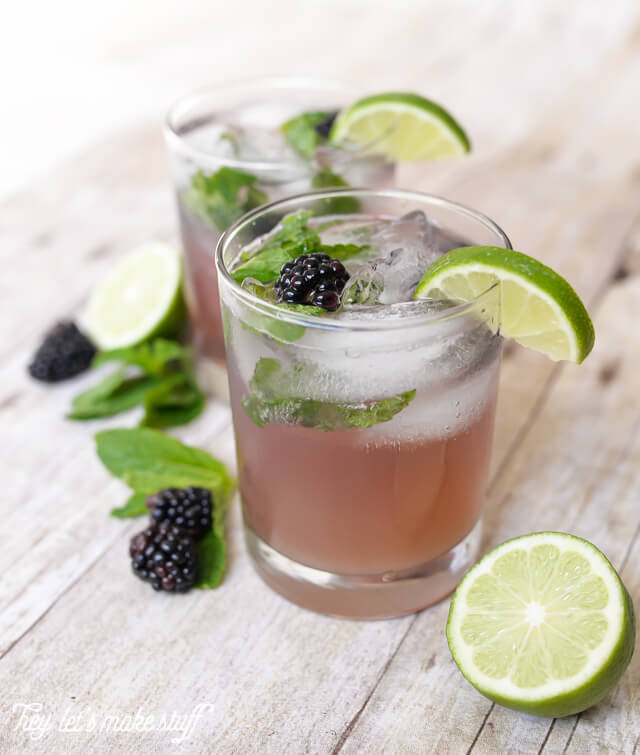 Pregnancy Friendly Party Tips
Making a "mocktail" is one way to cater to your pregnant friends, and here are a few more:
Ensure there's plenty of comfortable seating
I've come to learn that a pregnant lady's derrière is not a fan of hard chairs. When throwing a party, make sure there's an array of padded seating, and if you only have metal or wood chairs, throw a few cushions on there to make it a much more comfortable place to sit!
Make several stations for food 
Instead of just having one food station, place small tables with snacks throughout the party. It's nice not to have to get up and walk across the room to get a snack when you're hungry. Which is, let's face it, every single second of the day (unless you have the dreaded morning sickness, of course!).
Seek out pasteurized soft cheese
Soft cheese is often a staple at parties, but those of us with a bun in the oven can't partake! But there are pasteurized soft cheeses out there, if you look. Being able to eat a little goat cheese on a cracker would be heaven on earth at a party for me!
Have protein-packed food options
Maintaining stamina at a party is tough for a pregnant woman! Make sure your treats aren't just sugars and carbs — protein-filled foods, such as almonds, hard-boiled eggs, apples with peanut butter, hummus, trail mix, and tuna-topped crackers are good options. Even better, protein combats morning sickness!
Make sure food stays cold
With all these amazing snacks sitting out, you'll want to make sure they stay cold so icky bacteria like listeria doesn't pop up. Place serving trays on a bed of ice and you should be good to go!
If you're pregnant (or have been pregnant in the past), what's one thing a party host could do to make their party more enjoyable for you?
The Canada Dry Blackberry Ginger Ale® really makes this recipe. Want to get it yourself? I found it at my local Walmart near the front door in this aisle display. Not only is it great in recipes, it's amazing on its own, too!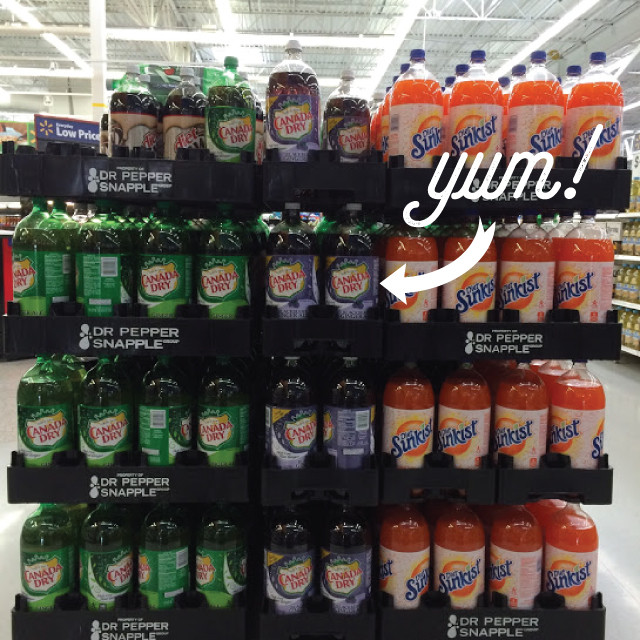 Want more great recipes? Get them on the Canada Dry Ginger Ale® social hub.

Bottoms Up:
TODAY'S TOP TEN POSTS