Last updated on August 26th, 2016 at 04:51 pm
Friends, join me for the 2016 Belong Tour! I'm so excited for this beautiful event I want you to be a part of it! Read on to get a code for $20 off your ticket!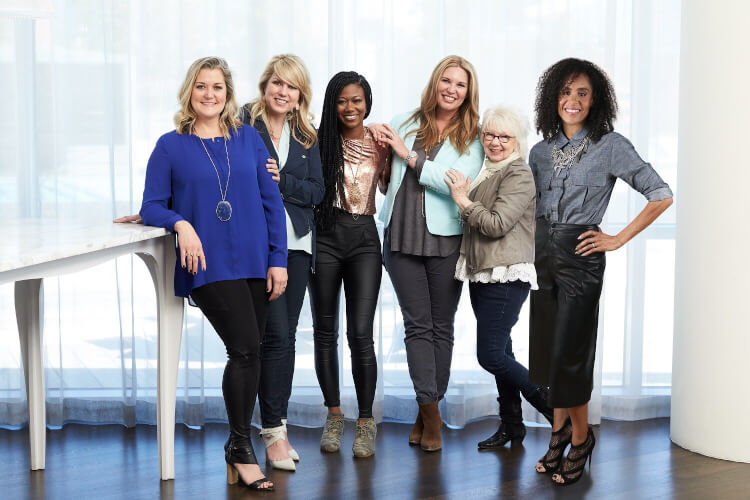 Let's get real. Really real. Really-est real.
Like many people, I curate my life online. Beautifully staged photos of my clean, well-decorated house here on my blog. Carefully color-coordinated pictures on Instagram. Clever tweets. Adorable stories about my twin boys on Facebook. And while all those things are true (well, mostly — the clean house is debatable) and good and funny, they aren't the whole story.
I'm sitting here on the couch after putting the boys to bed early. They've been uncharacteristically fussy today and I am so so so over it. The living room is a toy-laden disaster (their lion walker is singing to me, asking if I know the muffin man, even though no one has gone near it in an hour — #terrifying), I have a pile of dirty cloth diapers to deal with, and dishes are piled in the sink. I have a to-do list for work that's a mile long and Ryan is gone for the long weekend.
Maybe I ate cookies for breakfast.
And while life is truly good (I mean, I had cookies for breakfast — adulting is both awful and amazing), it all makes me thankful to have the Belong Tour in San Jose, CA on my calendar for October!
What's the Belong Tour? I'm glad you asked!
The Belong Tour is a conference that gathers women to open their hearts, connect, and discover their purposes. Two of my absolute favorites are speaking, the hilarious Jen Hatmaker and inspirational Shauna Niequist, along with crazy-amazing Patsy Clairmont, Angela Davis, Sharon Irving, and Nichole Nordeman. Together, these women have authored nearly 30 books and have inspired millions of women, including me!
Jen's For the Love and Shauna's Bread and Wine are two books that I absolutely devoured (food for the soul, I'm telling you), and I can't wait to dive into Shauna's Present Over Perfect, which I just picked up today.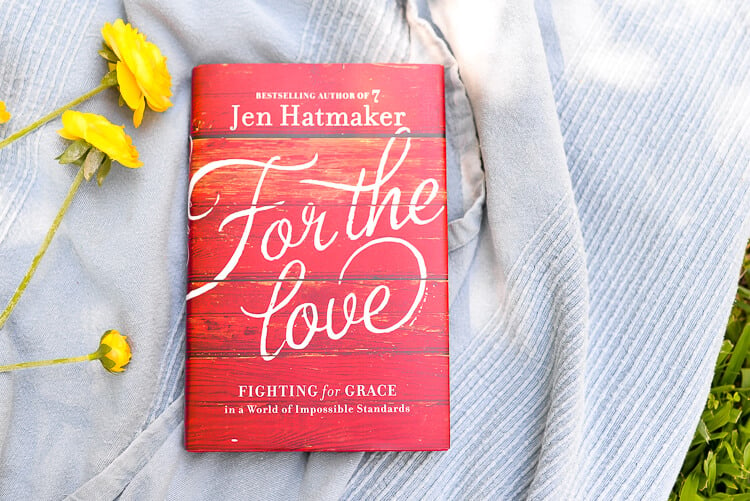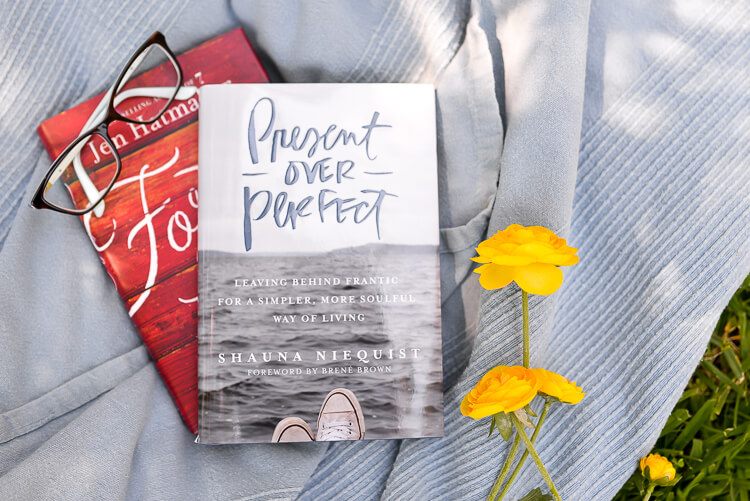 I heard Shauna Niequist speak at the Allume Conference a few years ago and I'm not sure anyone has ever hit such a deep chord within me (lots of Kleenex, yo). Her words are full of beauty and truth and I can't wait to hear her speak again in October.
(And if you don't follow Jen Hatmaker on Facebook, do yourself a favor: "When two siblings are on the same Olympic team, it makes me feel bad that the only thing my five kids have in common is an obnoxious commitment to Pokemon Go." Seriously. I die.)
Anyway! Like most exhausted women, I am in need of a weekend away, listening to some of my favorite women share their insights, stories, and wisdom about living a real life to its fullest. I am in need of prayer, connection, healing, and learning. I need a little space to breathe. And maybe a glass of wine and some laughter late into the night with some of my best girlfriends.
Doesn't the Belong Tour sound amazing? Of course it does! The Belong Tour is headed to twelve cities in the next few months, and if it's going to be near you, you should go!
Even better, use my code

HEY20

and take $20 off the price of your ticket!
August 19-20, Columbus OH, Nationwide Arena
August 26-27, Lincoln NE, Pinnacle Bank Arena
September 9-10, Ontario CA, CBB Arena
September 16-17, Philadelphia PA, Wells Fargo Center
September 23-24, Denver (Loveland) CO, Budweiser Events Center
September 30 – October 1, Dallas TX, American Airlines Center
October 7-8, San Jose CA, SAP Center
October 14-15, Tampa FL, USF Sun Dome
October 21-22, St. Paul MN, Xcel Energy Center
November 4-5, Charlotte NC, Bojangles Coliseum
November 11-12, Hartford CT, XL Center
November 18-19, Atlanta (Duluth) GA, Infinite Energy Arena
I can't tell you how much I want you to experience the Belong Tour. No matter who you are or where you are in life, you'll belong!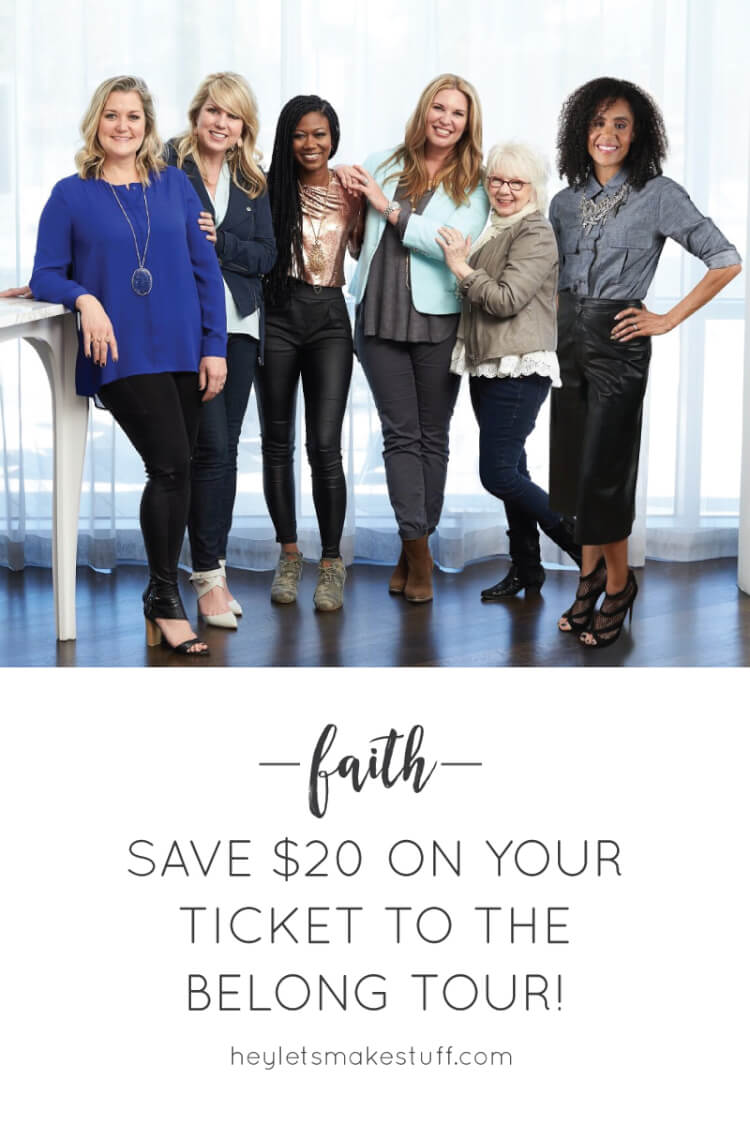 Compensation was provided by BELONG Tour via Momtrends. The opinions expressed herein are those of the author and are not indicative of the opinions of BELONG Tour or Momtrends.
[wpp range=daily header="TODAY'S TOP TEN POSTS" limit=ten order_by=views stats_comments=0 wpp_start=<ol> stats_views=1 wpp_end=</ol>]