This back to school teacher's mug makes the perfect gift — and it's super quick and easy!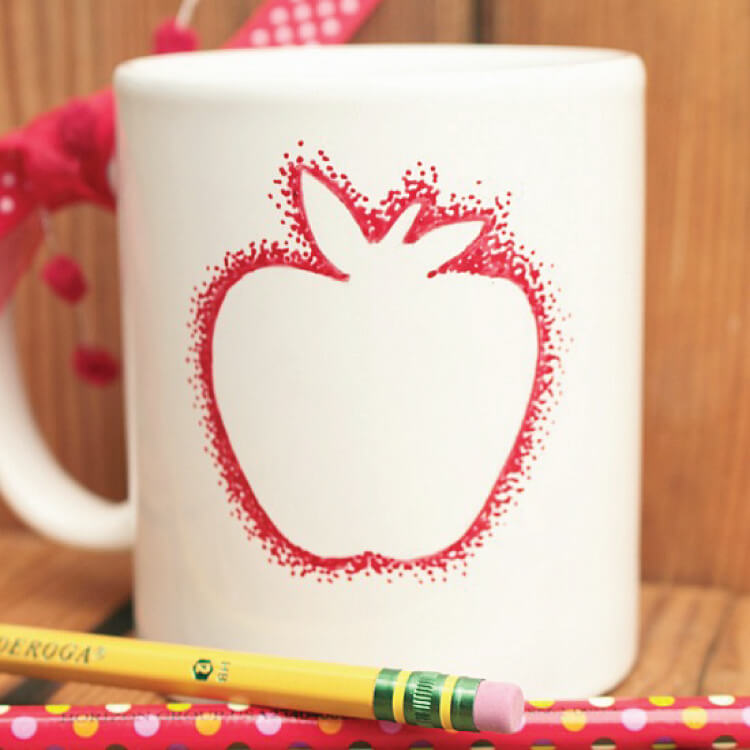 A few friends have stepped in to write some guest posts while I'm working to recover from surgery and get back on my feet! We're starting with Melanie from Artzy Creations. We met at SNAP and I absolutely love this girl. She is a full-time art teacher, mom, and still finds the time to make the cutest crafts. And check her out on Instagram — her feed is full of bright life and joy.
Hi to all of the Hey Let's Make Stuff fans! I'm Melanie from Artzy Creations where I blog about DIY, crafts and kids crafts. I'm so excited that Cori asked me to share a craft with her readers today.
Being an art teacher, I am in full back to school mode as I'm getting prepared to head back to school as are my two daughters. Every year I find myself making little gifts for my children's teachers because I want them to know how appreciated they are because I know first hand how much time and effort goes into being a school teacher. Each year I try and create something just a little bit different. So, today I'm here to share with you this Back To School Teacher's Mug that is fun, easy, and cute. The best part about this project is that is took me about 15 minutes to make and it's pretty inexpensive.
Here's What You Need:
Porcelain Mug
Porcelain Paint Pen
Pencil
Step 1: Clean the porcelain mug and make sure it is dried off really well. Take a pencil and sketch the apple shape onto the mug. Believe it or not, you can write directly on a porcelain mug with a pencil. If your not the type who draws or wants to attempt to draw, here's another solution. Find a clip art image of an apple that you like. Print it out. You may have to enlarge it a bit, but you can do this simply in a Word document. Insert the clip art into the word document and pull on the corner to size it proportionally. Cut out the apple. Tape it in place onto the mug. Make sure the tape is only on the back of the apple so you can trace around the apple shape. After you have traced around the apple, carefully remove the cut out apple shape and now you now have your apple shape drawn onto your mug.
Step 2: One thing I have learned from paint and porcelain pens, is to always check to see that the pens are working o.k. I test them by trying them out on a piece of paper first. This small step might possibly save you from ruining your entire project. Once you are sure that the porcelain pen is working correctly, begin by outlining the apple shape. Next, add little dots or stipple it, to create a silhouette effect around the shape of the apple. Make this silhouette shape as thick or thin as you want. As you can see, I went a little bit thinner for this apple silhouette. And there you have it! You're design is done.
Step 3: Finally, follow the directions found on the pen for setting the porcelain paint. This usually requires you to put it in the oven for a short duration. I would probably also include a little note that says to hand wash the mug just to make it last longer.
I hope you enjoyed this project and happy back to school. Fall is just around the corner!
Follow Artzy Creations on Facebook, Instagram, Twitter, Pinterest, and Google +.
Check out these other projects too!
Ice Cream and Popsicle Necklaces For Kids with Free Template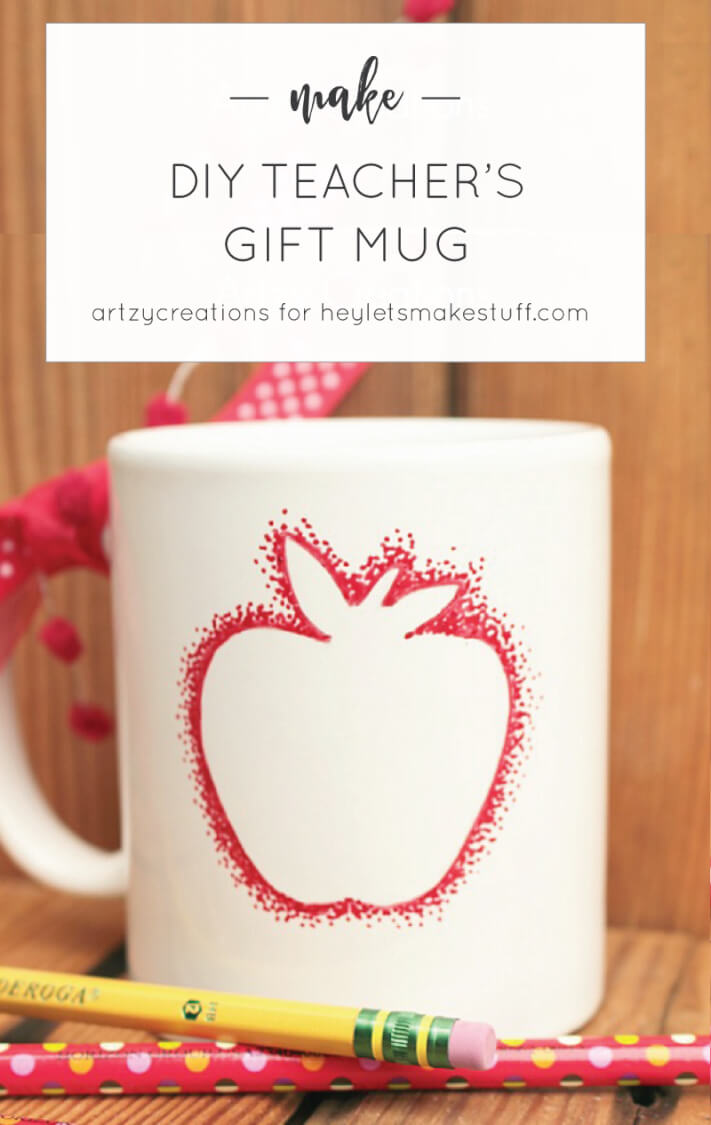 TODAY'S TOP TEN POSTS