If you're looking at ways of furthering your education as an adult, check out these great ways to go back to school!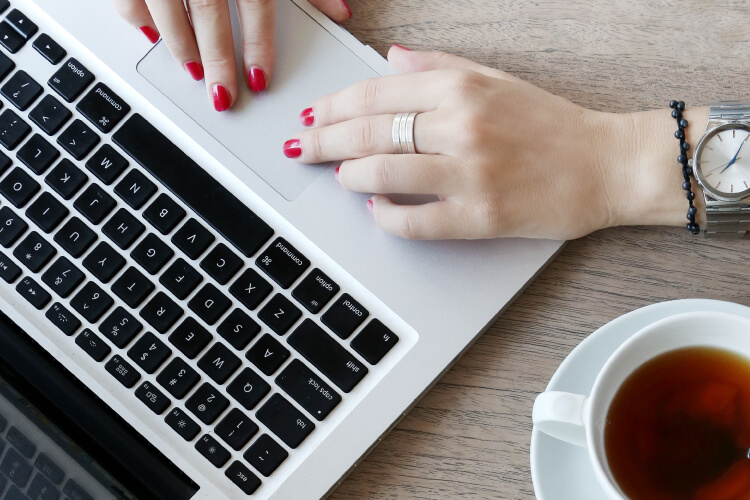 As a blogger with little kids, I feel like I'm missing the entire season for blogging that happens in August (an otherwise generally dull and hot month) — back to school!
So here are five ways you can go back to school — as a grown-up! I wanted to speak from experience, so these are all ways I've personally continued to learn as an adult. Hope you find some inspiration to keep learning now that your kids are back in school!
Of course there are always the traditional continuing education classes online, but if you're the creative type, Craftsy has a long list of classes to help improve your skills! Sewing, quilting, crochet, knitting, paper crafting — heck, you can even learn how to decorate cakes!
I've taken classes in designing my own bags and sewing knits without a serger. I love being able to watch a video and pause it whenever necessary — perfect for visual learners!
2. Local Fitness Classes
When we think fitness classes, we automatically think of the gym — a great option, but I can only do so many jumping jacks before I go crazy!
My favorite fitness classes as an adult haven't taken place inside a fitness center. A few years ago, I took tennis lessons from our local Parks & Rec district for a summer. Our local P&R offers a ton of classes — yoga in the park, marathon training, and swim lessons, among other things!
I also took karate lessons at a local studio for a few years. It was a blast, and I feel a lot safer after that training. I'd love to pick it back up sometime soon!
The Internet has made it possible for us to learn just about anything! YouTube is by far the best free resource for learning that I've found.
Aside from a brief lesson from a friend, most of what I've learned about knitting has been from YouTube videos. I also love watching vlogs (video blogs). I learn so much from John and Hank Green!
While Craftsy is geared toward the, well, crafty set, Skillshare has a much broader base. You can take classes in graphic design, entrepreneurship, productivity, branding, music, and home design — and so much more! I've taken a handful of classes, including The Ins and Outs of Illustrator, where I recreated the poster on the left. My version is on the right. I learned SO MUCH.
5. Adult Education Courses
I always liked traditional school — my BA includes a double major (English and Humanities) / double minor (Art and Business), and my MA is in Writing, Literature, and Publishing. Once I was done with school, I missed working with my peers in a classroom. I took a creative non-fiction class through UC Davis, which I loved. Writing, critiquing, hearing other students' work — it was all a great, educational experience!
You can take classes through your local colleges, both online and in person. I'd recommend in person if you can swing it — I find I'm more accountable to an actual class, vs. one online. I have a teacher and peers who will know if I'm gone and I will have to face the music if my work isn't done on time. It's definitely a great way to be accountable to your education!
Hope you found one or more of these options inspiring! How have you gone back to school? How do you keep learning?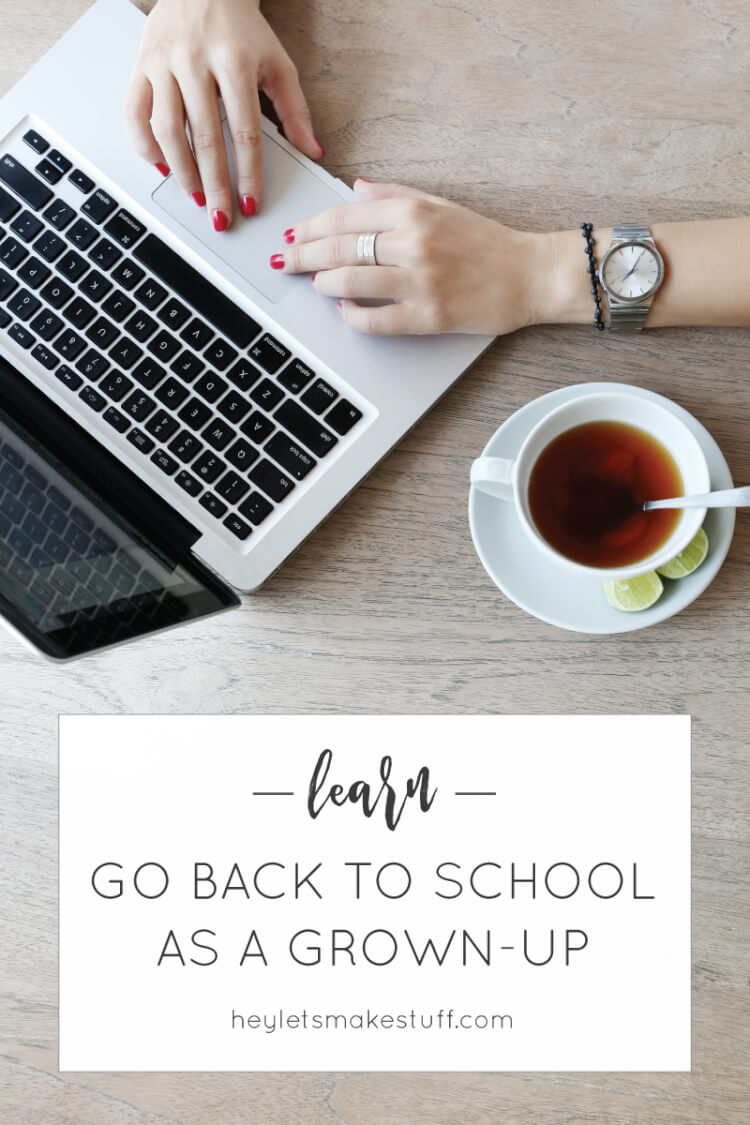 TODAY'S TOP TEN POSTS