Last updated on July 4th, 2017 at 09:14 pm
Decorating with amethyst color decor brings vibrancy and passion to any space. Pair it with metallics like gold or neutrals like deep gray for an elegant look.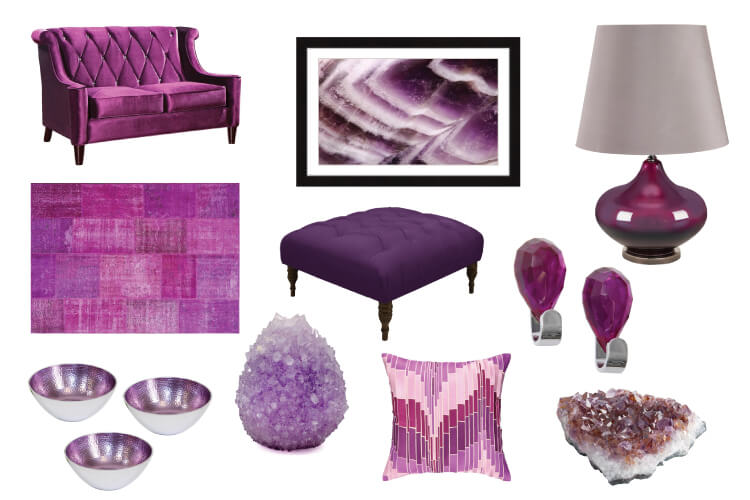 I will be the first to admit, I am not a purple person. You know how there are "purple people"? There are just some people who looooove purple. I am not one of those people. That being said, I've been eyeing this amethyst druzy chunk at World Market for almost two months (it's in the bottom right corner of the collage above). And it's been making me re-think my apathy toward purple. So today I put together an inspiration board of amethyst-inspired picks — a little more on the pinky-purple side of things.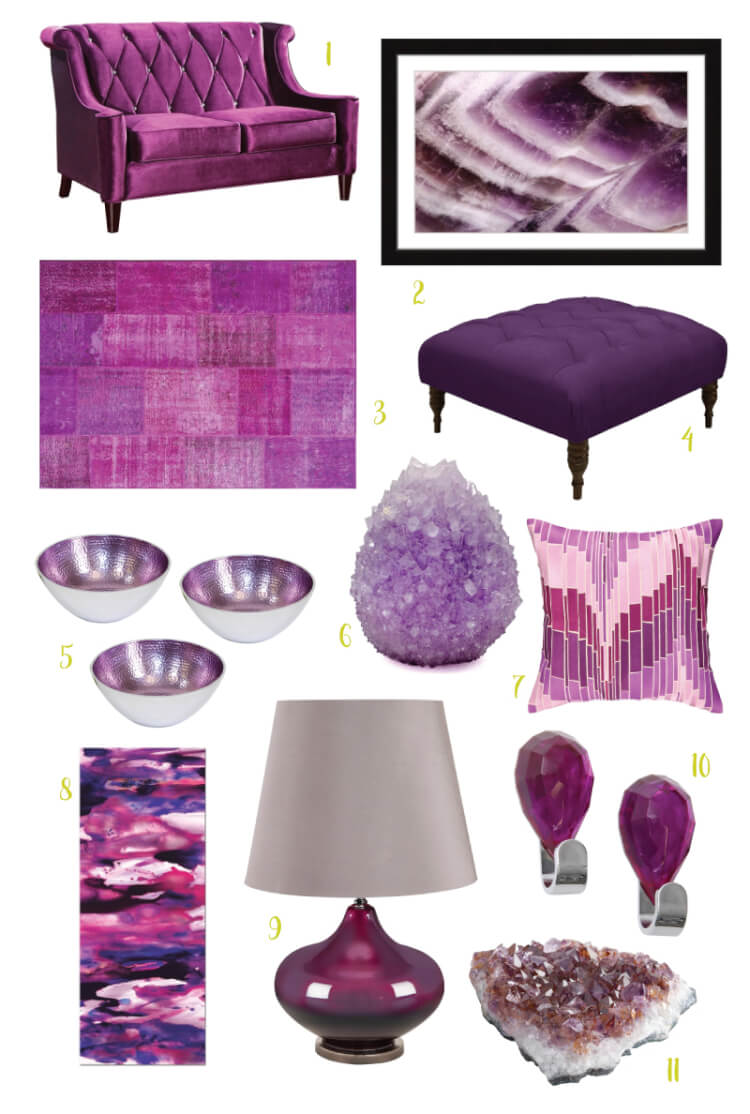 I'm kind of in love with all of them. What do you think? I think I'm going to get that amethyst chunk — it won't really match a thing in my house, but I love it!
What color should I do next? Leave me a note in the comments!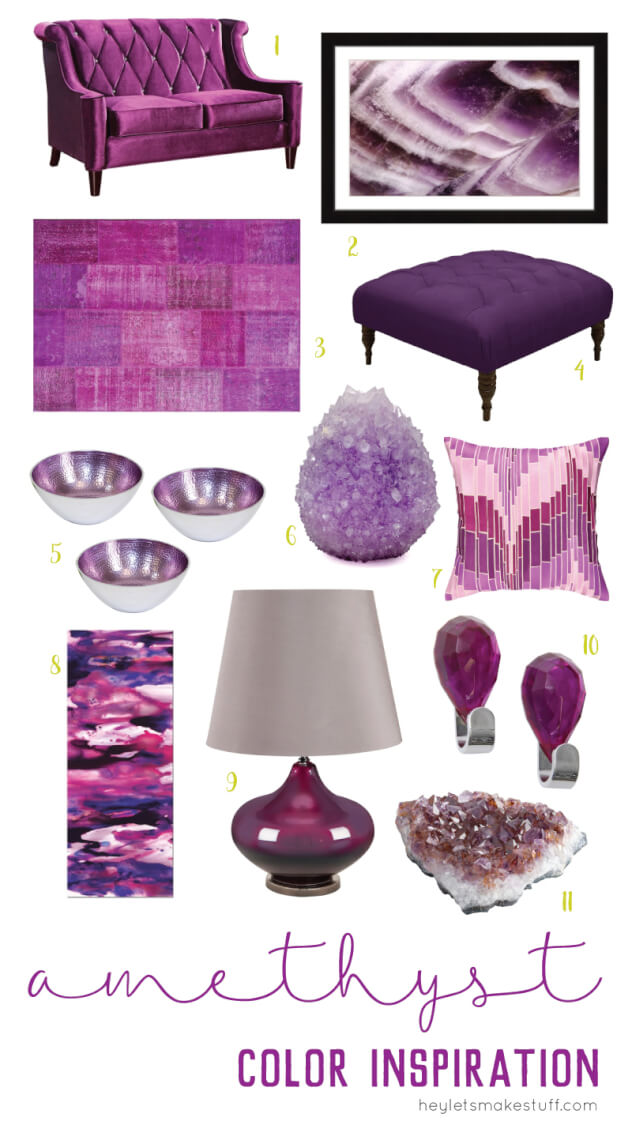 MORE COLOR INSPIRATION: