Last updated on June 15th, 2018 at 10:10 am
Cool off for summer with these delicious sweet treats! Ice cream, cold drinks, sorbet, and popsicles — everything you want to eat in summer!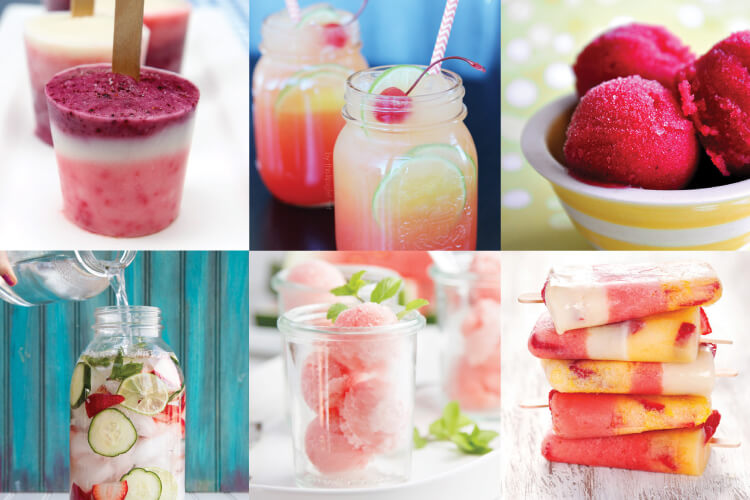 Guys. Which one of you stole spring from us? We went from blessed rain to 100 degree temps! We had a reprieve of 80s this last weekend (downright chilly, I tell you), but the mercury is creeping back up and I'm already looking for ways to beat the heat.
Frozen treats are pretty much my favorite food group. Can you survive on just ice cream and sorbet and iced coffee? I'd like to give it a shot. Today I thought I'd share more than 20 things you can make to cool off this summer!
Please pin from original sources!

Back to Her Roots: Strawberry, Lime, Cucumber, Mint Water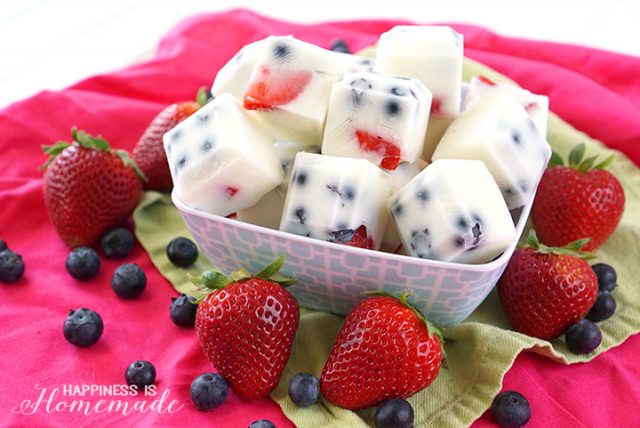 Happiness is Homemade: Frozen Yogurt Berry Bites
Your Cup of Cake: Easy Yogurt Pops
Good Life Eats: Pomegranate Floats
Brit + Co: Tropical Sorbet Bites
Design Love Fest: Strawberry Orange Popsicles
Real Food by Dad: Oreo Pudding Pops
84th & 3rd: Rainbow Whole Fruit Ice Pops
Dessert Now, Dinner Later: Key Lime Pie Ice Cream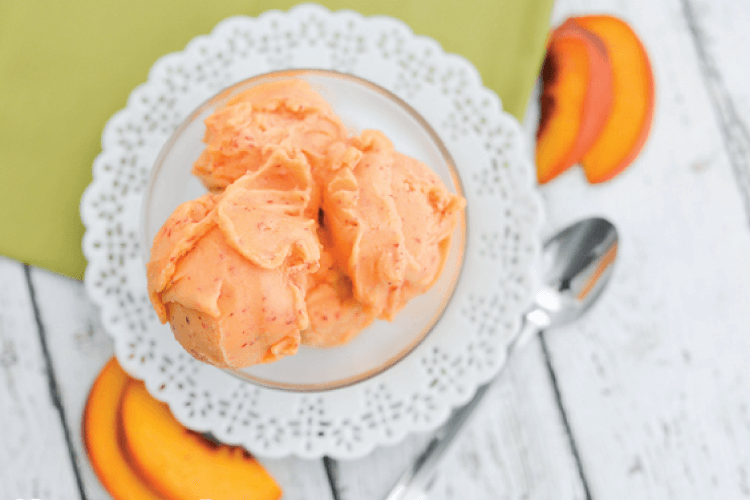 Hey Let's Make Stuff: Peach Sorbet
Skinny Taste: Cherry Lime Ice Pops
Love and Olive Oil: Dark Chocolate Strawberry Ice Cream
This Lil Piglet: Shirley Temple
Blondie's Cakes & Things: Cranberry Pomegranate Sorbet
The Cake Blog: Cookie Monster Ice Cream Sandwich
Family Fresh Cooking: Blueberry Sour Cream Popsicles
Bell'alimento: Watermelon Sorbet
Hungry Girl Por Vida: Vanilla Almond Iced Coffee
Give Me Some Oven: Snow Ice Cream
Dine and Dish: Cookies & Cream 4-Ingredient Ice Cream
Pass the Sushi: Brown Sugar Brandy Ice Cream
Aaaand, now I'm ridiculously hungry after linking all these delicious recipes! If you have a sweet treat of your own, link it in the comments!

All things sweet: