Last updated on November 3rd, 2017 at 02:33 pm
This Christmas Countdown craft is super easy to make and totally glam — it took me just 15 minutes to put together!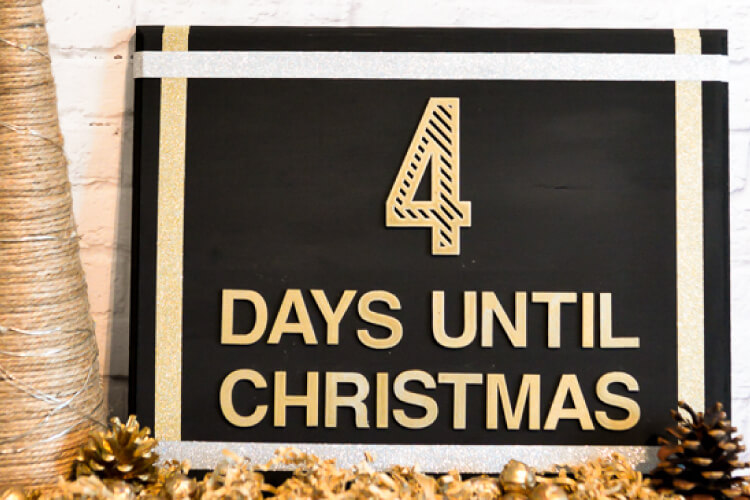 Good morning! It's time for another round of Craft Lightning, Christmas Edition! Today I'm sharing this easy wood Christmas countdown that you can make in under 15 minutes (minus drying time). I also did an advent calendar earlier this week, so check that out as well.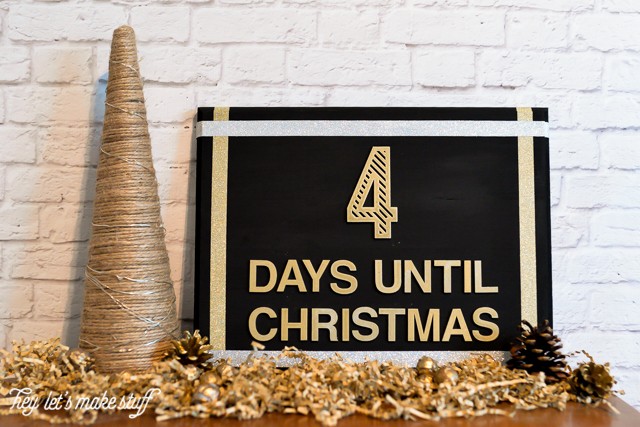 Supplies
Wood plaque
Wood numbers
Wood letters
Black chalk paint (or black chalk spray paint)
Gold spray paint
Tacky glue
Spray mount
Sparkly washi tape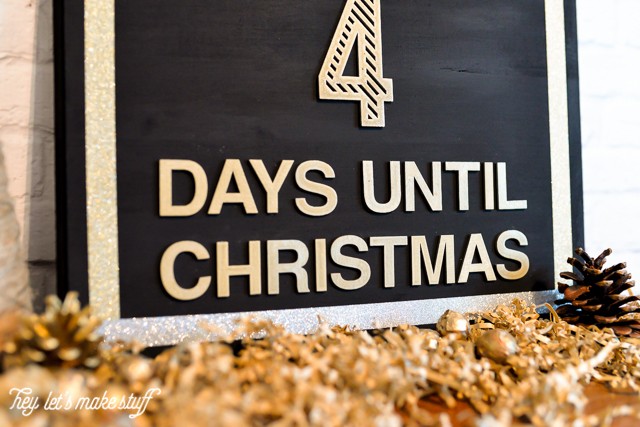 Directions
I don't have any step-by-step photos this time because a) it was dark when I was working on this project and b) it's so simple that it seemed a bit ridiculous to take photos.
First, paint your plaque black. I really like Folk Art's black chalk paint — it's serious one-coat coverage that's like the blackest of nights. So quick and easy! Let dry.
Then spray paint your numbers and letters gold. (If you want, you can leave them on the patio to be sprayed with the sprinklers overnight, just for funsies, like I did. Oh wait. Don't do that.) Let dry.
Next, tacky glue the letters to the board. I used a ruler taped to my board to get my letters straight. Let dry.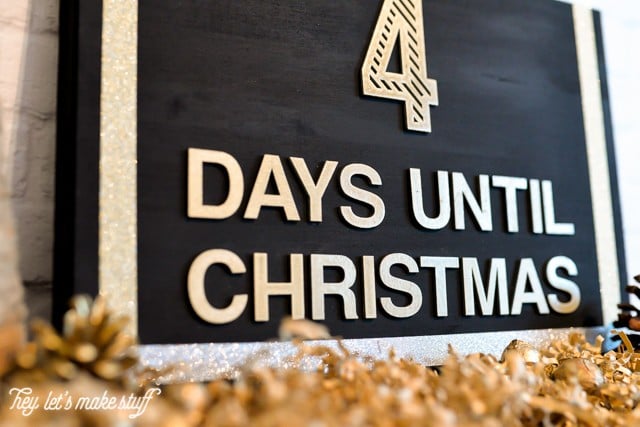 To make the numbers removable, I sprayed the back with spray mount and let them dry. Now they stick but come off easily to be changed each day. Then add strips of washi tape on the top and sides to frame it all in.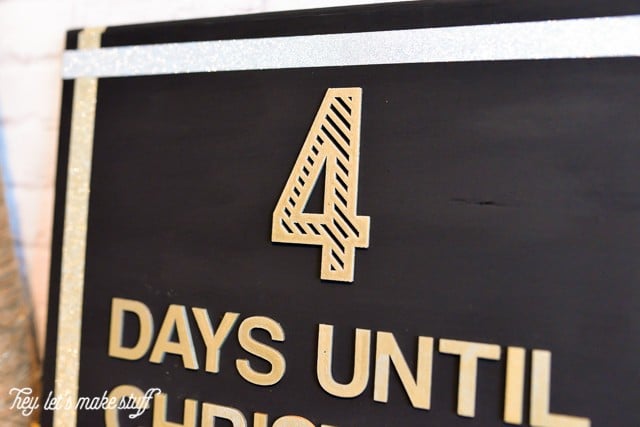 And that's it! It's a simple but glam countdown that would look amazing on a mantel or sideboard surrounded by fun Christmas decor.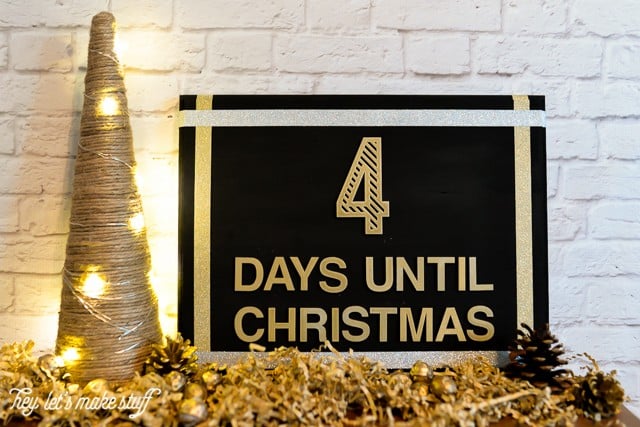 Here are a few more quick Christmas crafts you might enjoy!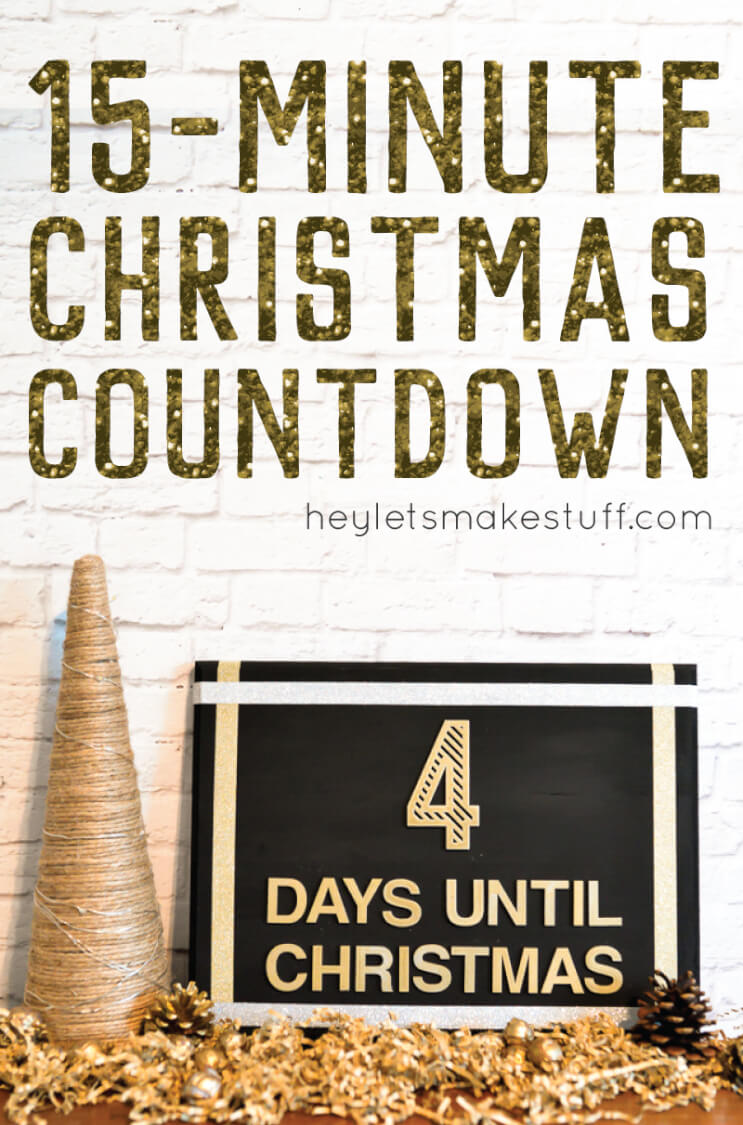 [wpp range=daily header="TODAY'S TOP TEN POSTS" limit=ten order_by=views stats_comments=0 wpp_start=<ol> stats_views=1 wpp_end=</ol>]