If you love the delicate, boho style of a dreamcatcher, here are 10+ dreamcatcher tutorials for you to make your own!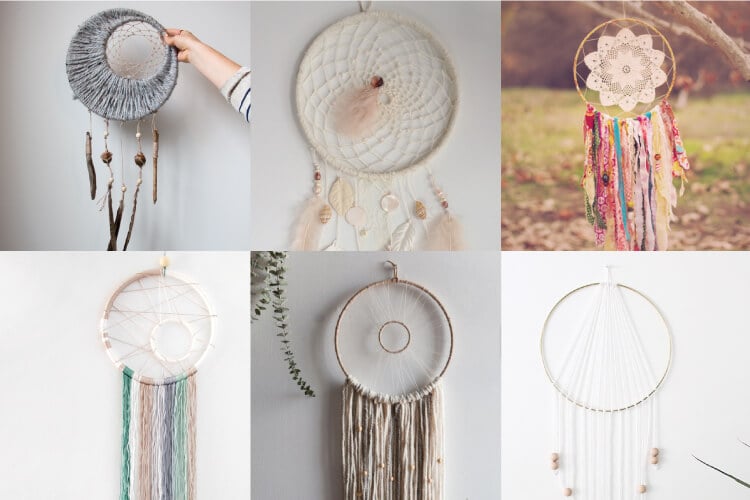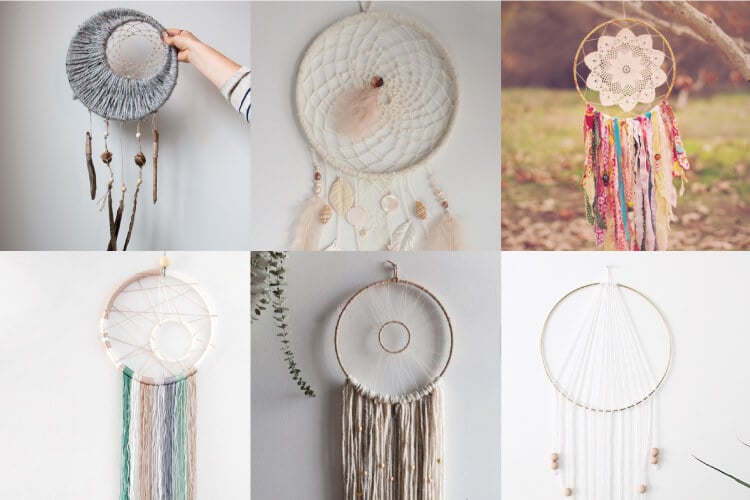 You know when you start seeing something trend and you're like, "MUST MAKE IT!"? That's how it's been for me with dreamcatchers lately. I remember getting a traditional leather dreamcatcher when I was young, when we were touring the southwest. I'm not sure where that one went, but now that I'm seeing more and more gorgeous DIY dreamcatchers, making one is next on my list!
I thought I'd share some of the gorgeous tutorials I've been perusing while brainstorming my own design. Hope you love all of these creative dreamcatchers!
Update: I finally made my own! You can see it here.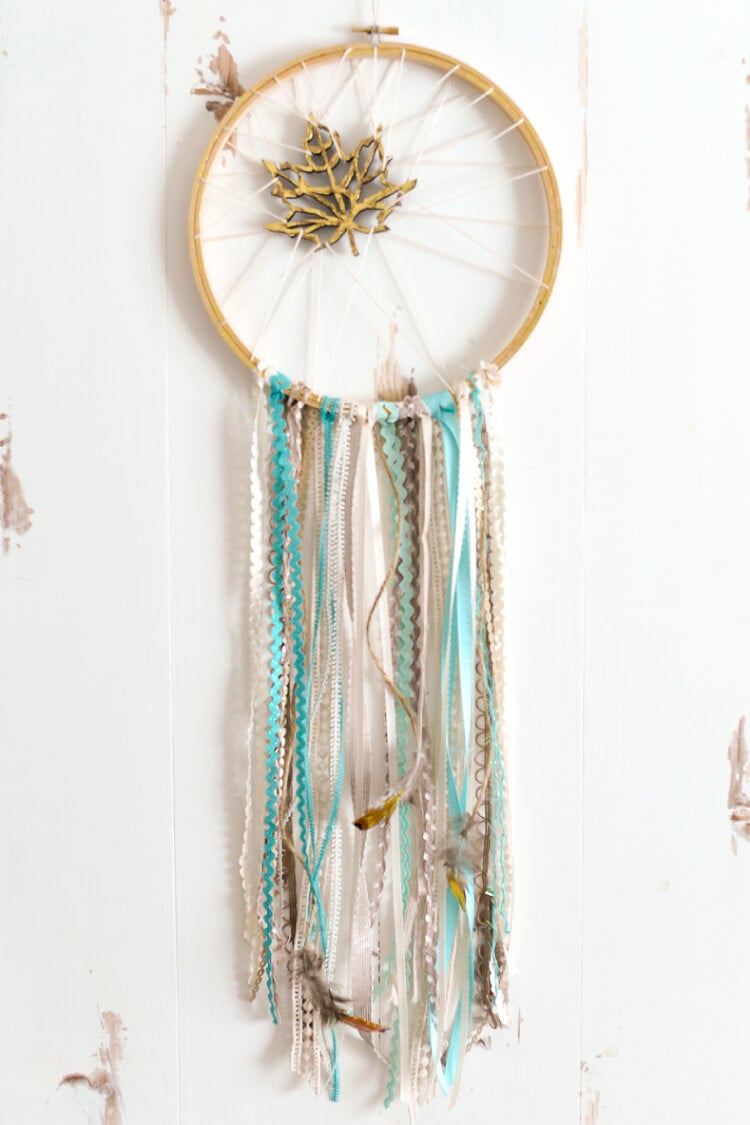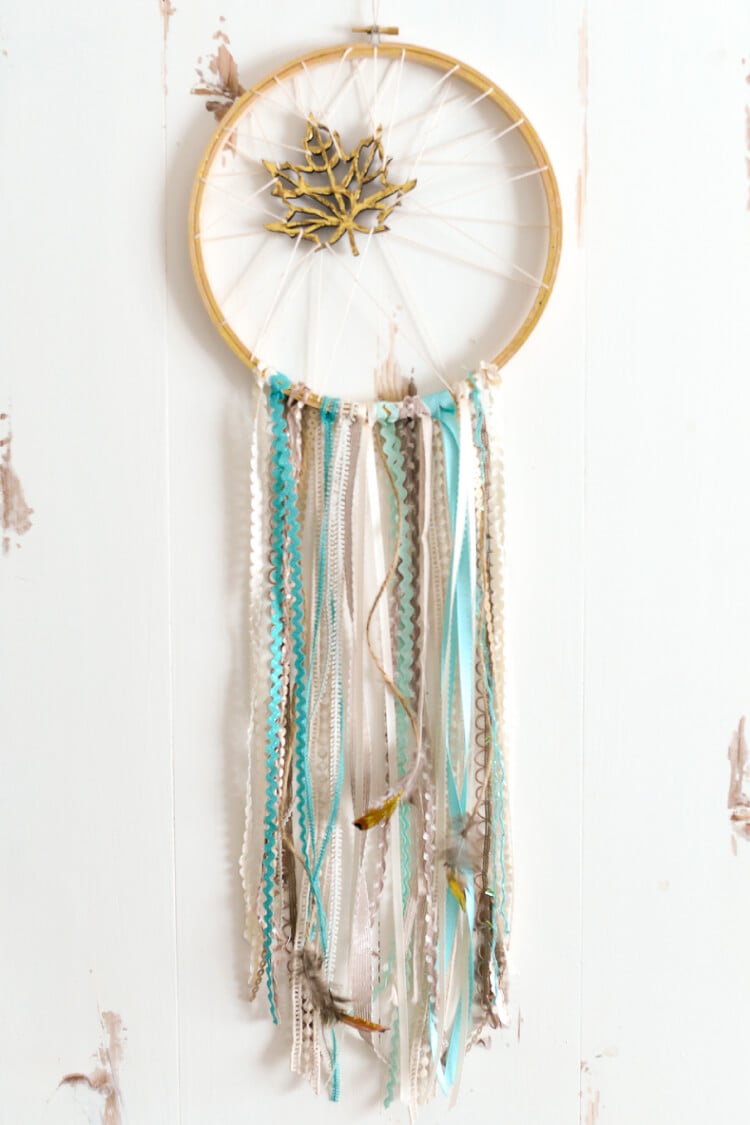 Please pin from original sources: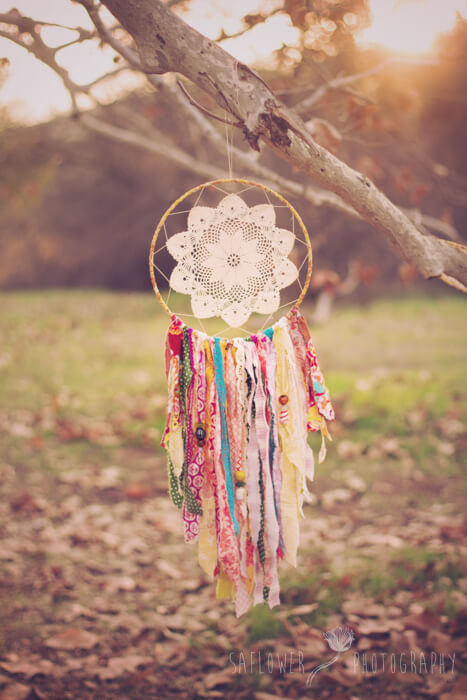 There is so much to love about this dreamcatcher, including the bright scrap-busting fabric and the easy lace center. This Gypsy Soul Dreamcatcher is from Shae from Safflower Designs for Pattern Revolution.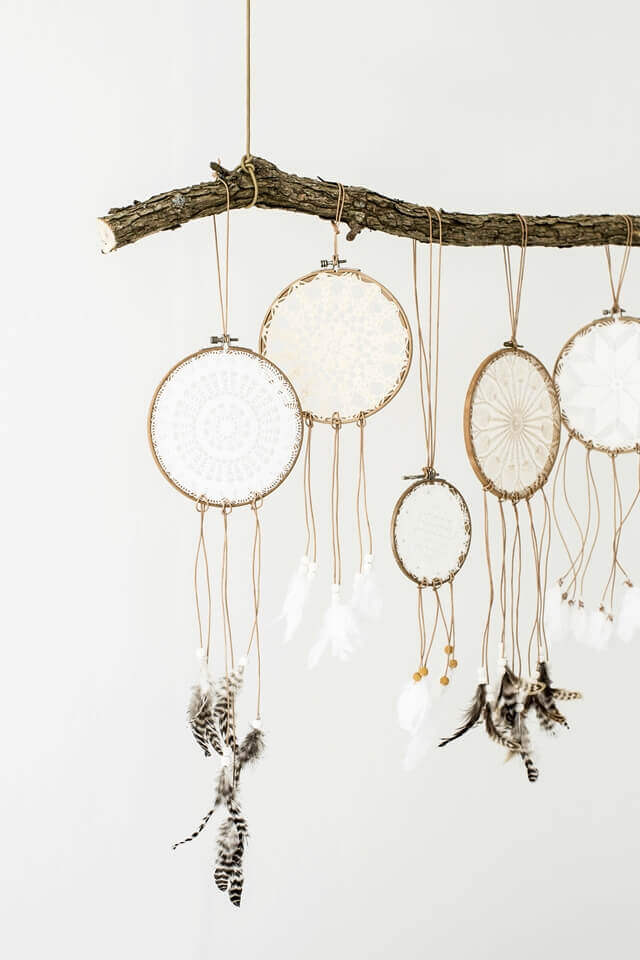 While this site isn't in English, the photos from Mokkasin illustrate how to make these beautiful, delicate doily dreamcatchers. An easy DIY if you're not into weaving your own.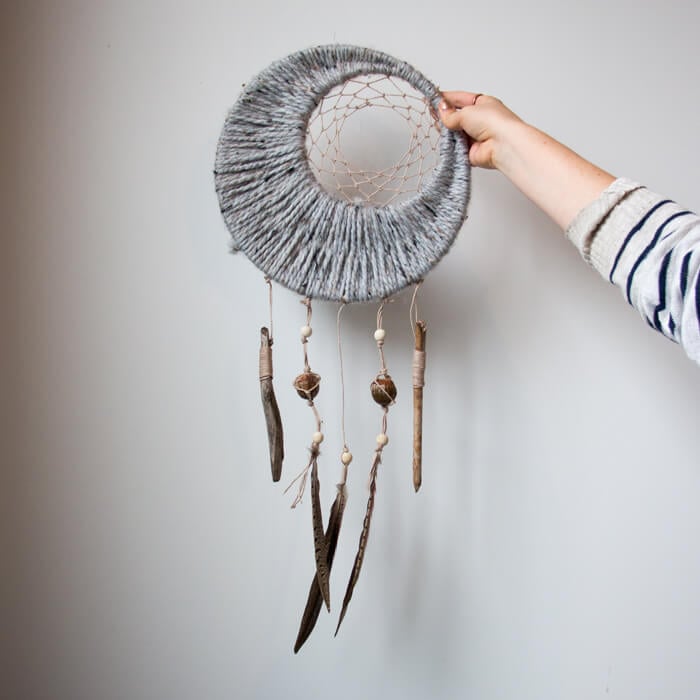 I love how MapTote put together this chunkier, autumnal dreamcatcher with warm yarn and bright greenery. Would be gorgeous hanging above a fall mantel!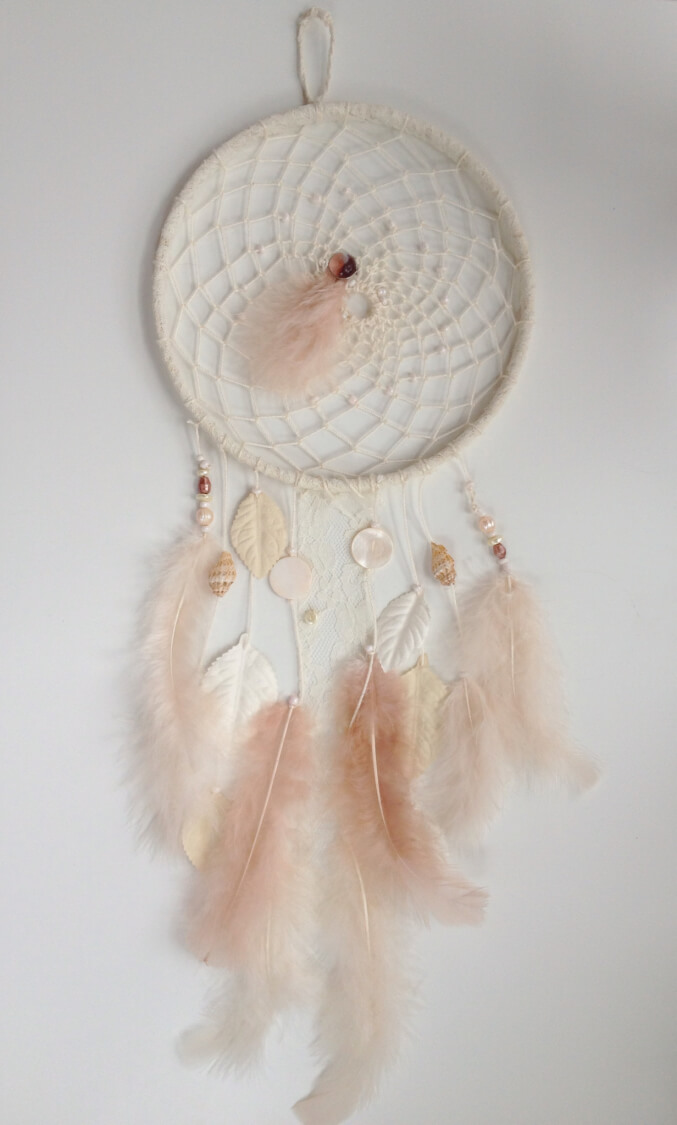 How beautiful would this soft pink feathery dreamcatcher be in a little girls' nursery or in a cozy reading space? February Skies Designs dreamcatcher requires a little more knowledge of weaving — if you crochet, this one's for you!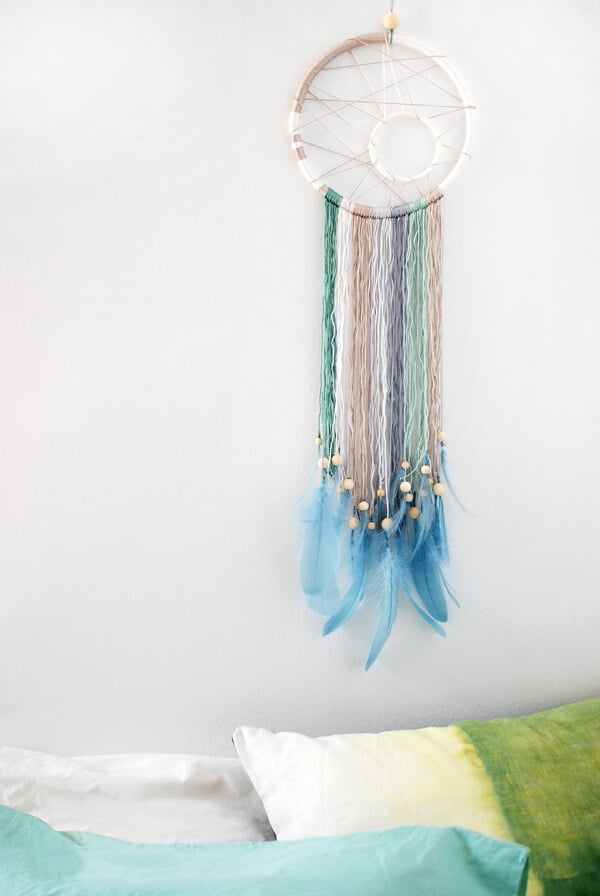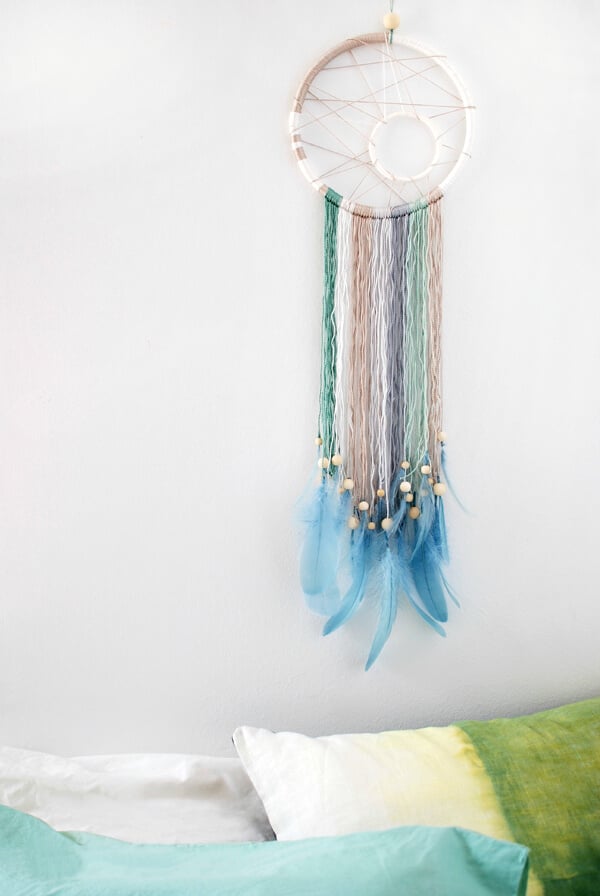 This is an incredibly helpful and detailed tutorial for making this modern dreamcatcher from Envato. This one's made of thick embroidery floss, wood beads, and feathers.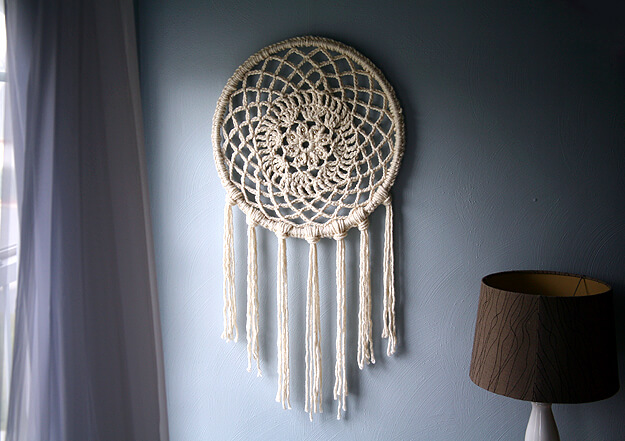 If you crochet, you have to check out this giant Big Dreams Dreamcatcher by Caught on a Whim. The use of just one color and material harkens back to intricate macrame designs of the 70s.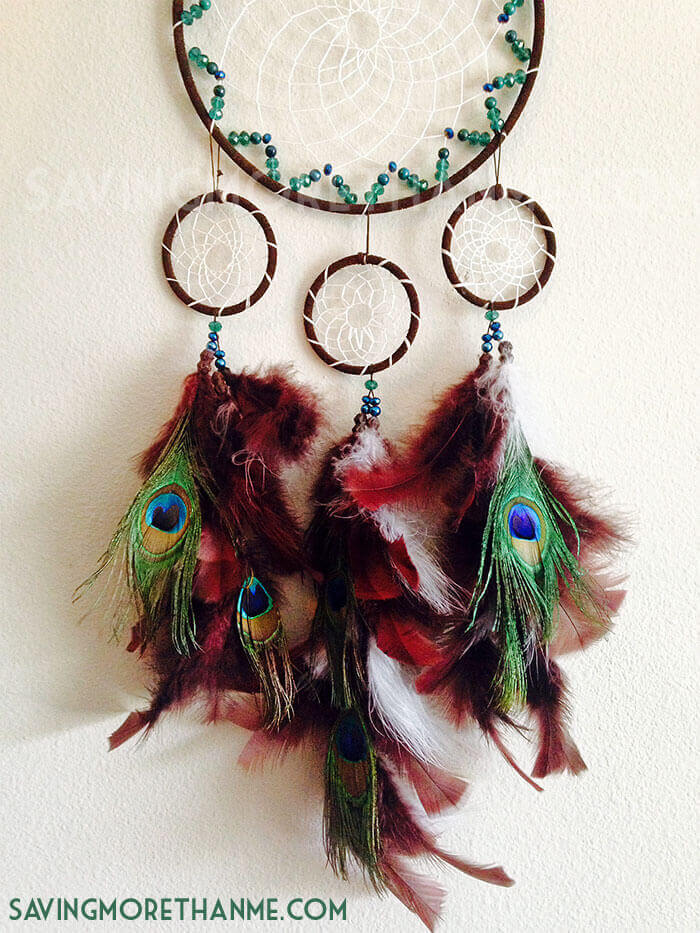 The deep jewel tones combined with peacock feathers makes this DIY Peacock Dreamcatcher from Saving More than Me a total eye-catcher!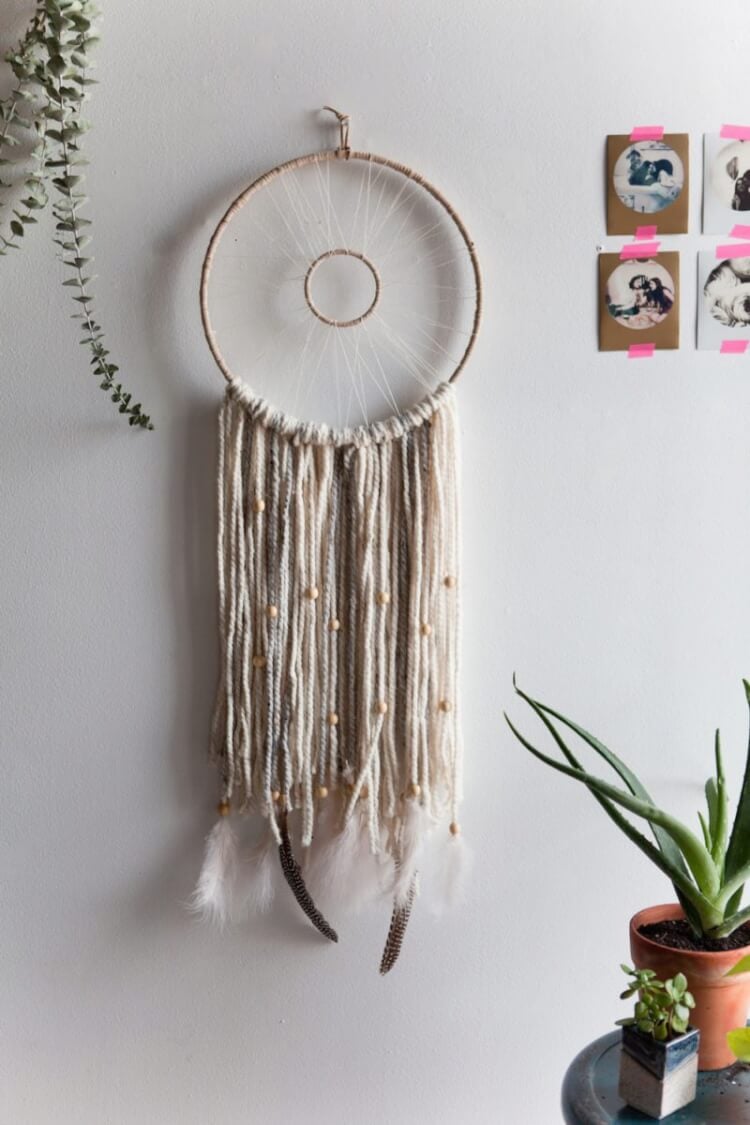 Urban Outfitters has this fabulous tutorial for a monochromatic dreamcatcher — it reminds me a lot of the gorgeous yarn wall-hangings that have been trending over the last year.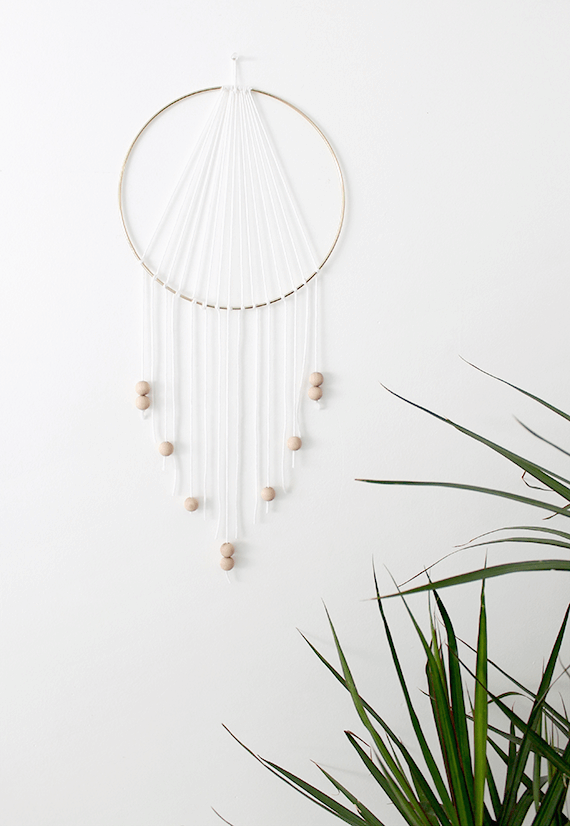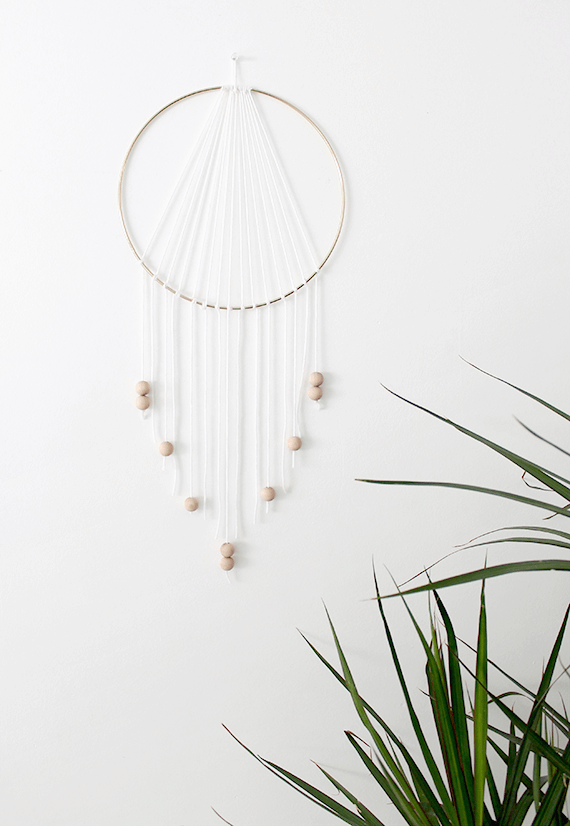 If minimalism is your thing, then this DIY modern dreamcatcher from Almost Makes Perfect would look gorgeous on your wall.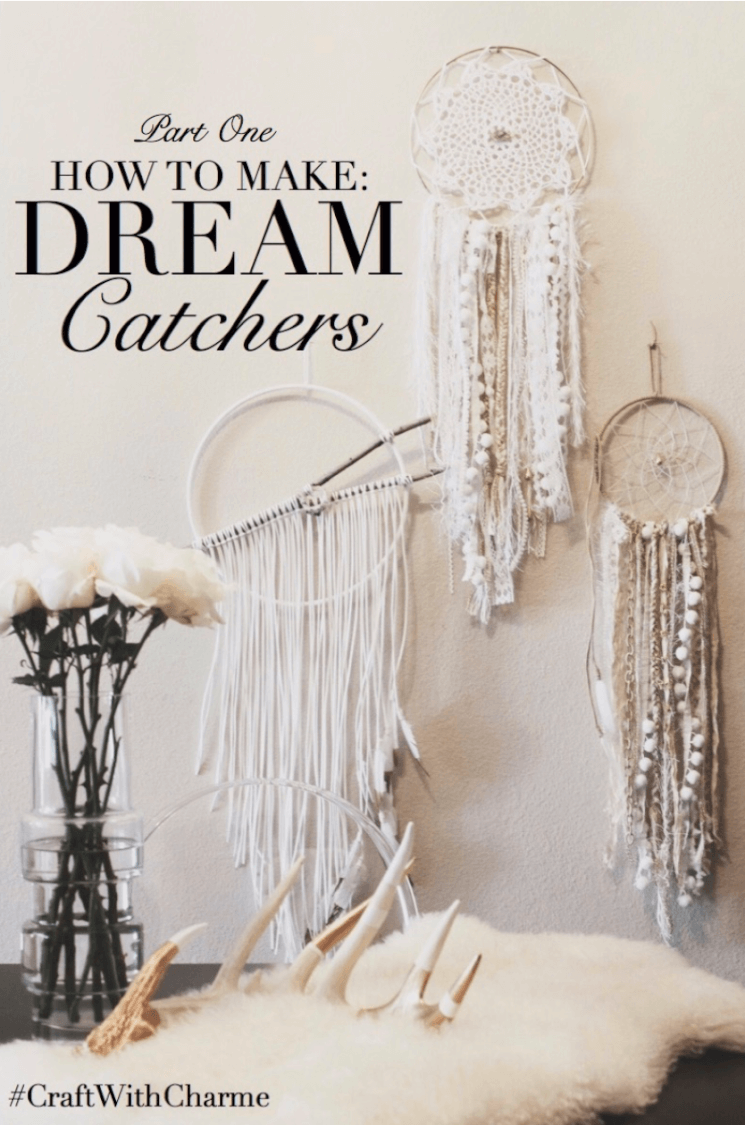 Charm Silkener's boho dreamcatcher tutorials include a ton of different types of trim — lace, pom poms, and ribbon, just to name a few!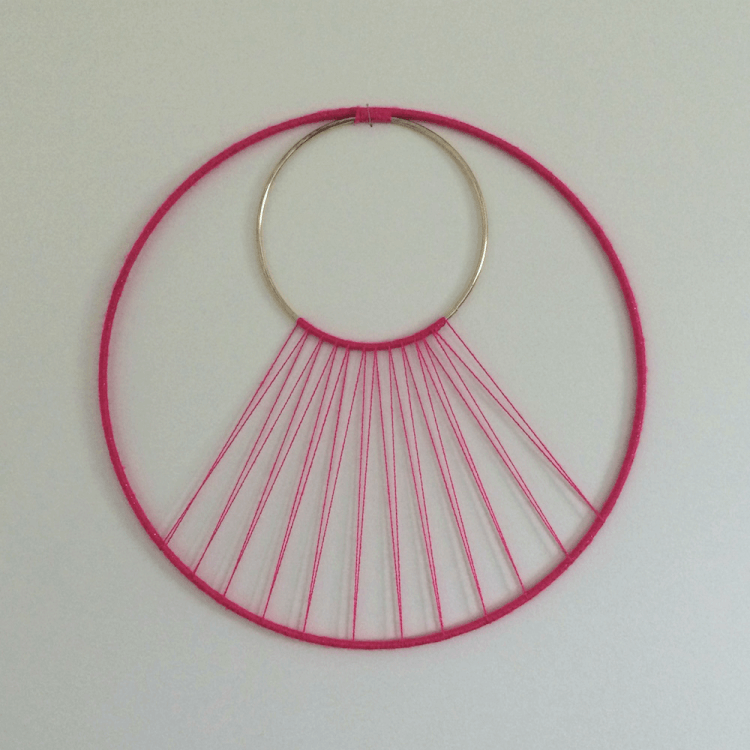 If these are all a little too boho for you, try Being Spiffy's modern dreamcatcher — totally different, totally awesome.
---
Which one is your favorite? I can't decide! If you have a dreamcatcher tutorial, leave me a link in the comments and I'll add it to the list!

TODAY'S TOP TEN POSTS