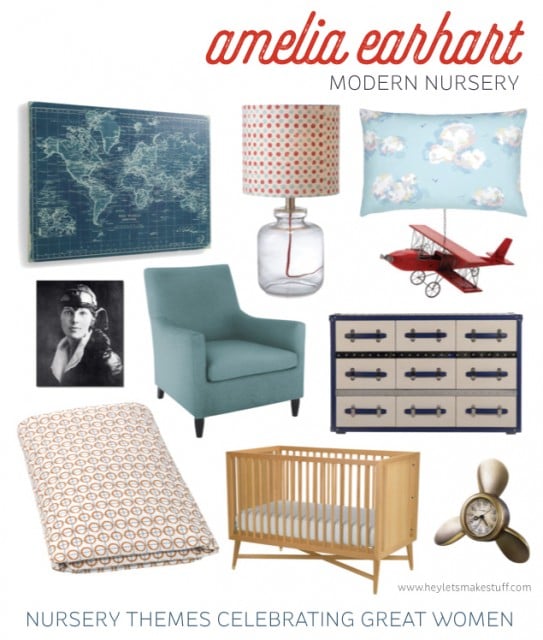 A while back, before we found out we were having twin boys, I would tell people about how the two "kids" rooms in our house were painted—one with bright pink with flowers and the other with an intense four-wall castle mural. People were always surprised when I said I wanted to paint over them—why, they're perfect for little girls!
Of course that doesn't really matter now, since the twins are boys and my decorating style is much more subtle. BUT, it got me thinking. If we had girls, I really didn't want to head into pink and purple princess land. At all. If they wanted to go their on their own some day, then we could talk about it. But I did not want pink overload in my house by my own choice!
So I started thinking of other ideas for nurseries based on great women role models of the past. I wanted to show our daughters real women who have changed all our lives for the better. I have a handful of ideas rolling around in my head, so even though I'm not having girls, I thought I'd share them here just in case you're looking for inspiration outside happily ever after for your little girl!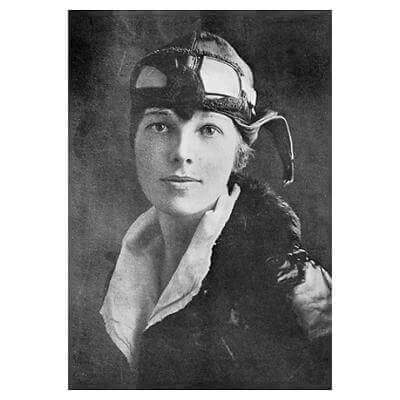 My first nursery is a Modern Amelia Earhart Nursery. Airplanes are a popular theme for baby boys, but why not for girls? Airplanes are awesome. Pilots are awesome. Amelia Earhart's thirst for adventure and breaking out of the gender roles of her time are great values to instill into our daughters!
I started with the compass-inspired crib bedding, which was a red/orange and blue and cream and built the rest of the nursery around it.
The steamer trunk-inspired dresser is a super cute way to store all of baby's things, and a mod blue chair is comfy enough for night feedings without being so nursery. It'll definitely transition to another part of your home after your baby girl gets a little older. The lamp brings in the room's colors as well, though make sure the cord is well hidden from a toddler's grasp.
Little aviation touches finish off the room, like the map artwork, the sweet cloud pillow, the propeller clock, and the hanging airplane (perfect for a mobile!).
Who are some of your favorite women from the past? Leave a note in the comments and I'll pick my favorites and feature them here!
This board's just for fun — you can see all the links to products over at my Polyvore account!
TODAY'S TOP TEN POSTS