A carrot margarita? Yes! Take a plain jane margarita and spice it up — this zesty carrot margarita has a ton of personality and is perfect for Cinco de Mayo and other fun parties.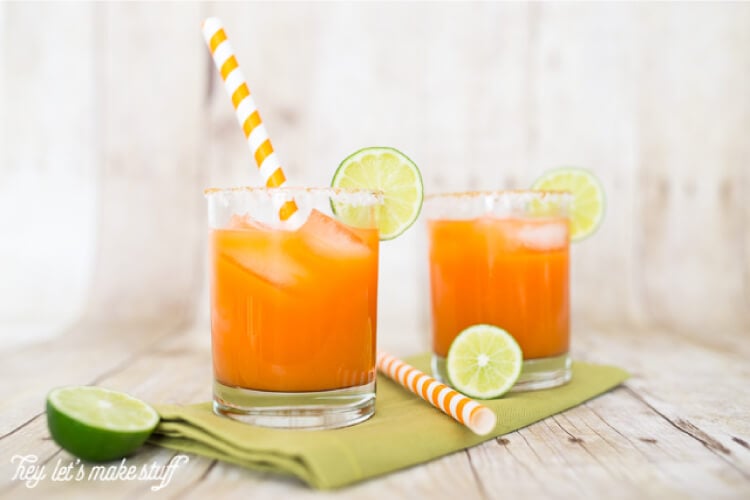 Today I am so excited to be partnering Clinton Kelly to Makeover Your Margarita! Yes, that Clinton Kelly. The Clinton Kelly you wanted to approve all your wardrobe choices back when What Not to Wear was on (and still do today!). He now has a fun show called The Chew and when his team asked me to participate in a margarita makeover, how could I refuse?
Today I'm making over the unassuming plain jane margarita into something full of personality and pizzazz!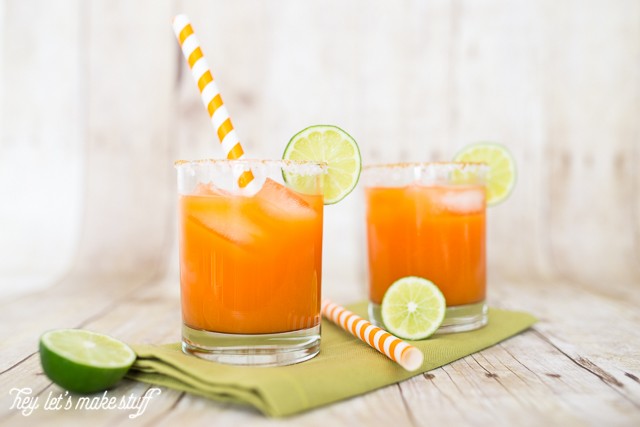 A few years ago, I was visiting some friends in San Diego for Cinco de Mayo and they served me the best margarita of my life — a zinger of a carrot margarita that I haven't forgotten to this day. This recipe is based on that margarita. It's perfect for Cinco de Mayo and other fun summer parties. You may question the ingredients, but trust me — this thing is delicious.
This recipe makes one large margarita or two smaller drinks. You're probably going to want the big one!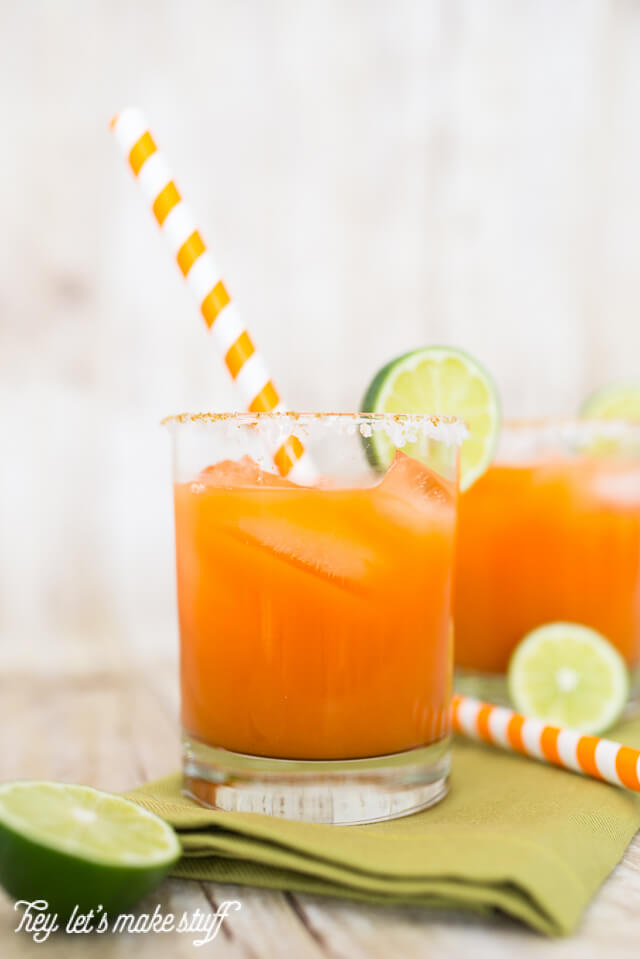 Ingredients
2.5 oz tequila
3/4 oz orange liqueur
1.5 oz carrot juice
3/4 oz lime juice
3/4 oz orange juice
1/2 oz simple syrup
Salt
Cumin
Ice
Directions
Prepare your glasses by rimming them with a mixture of margarita salt and a little cumin.
Shake all remaining ingredients together and strain into ice-filled tumbler.
Cheers! I hope you've enjoyed this recipe. Want to see some of the other great Cinco de Mayo drink recipes? Visit Clinton Kelly's blog to learn more!
TODAY'S TOP TEN POSTS