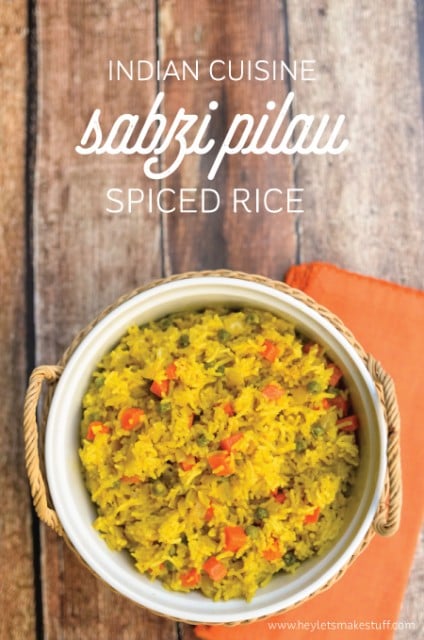 A while back my Indian-food-making mom and I made mattar paneer, Indian homemade cheese and peas. The spices in that dish are some of my favorites, so we used a similar mix to make sabzi pilau, an Indian spiced rice dish. It turned out great (and it's so pretty!), so I thought I'd share the recipe here!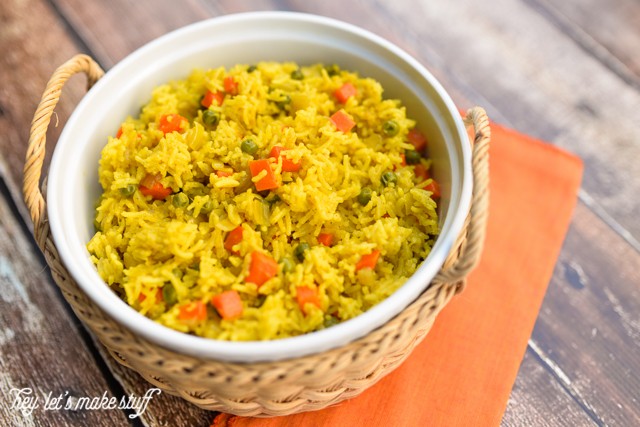 The recipe below calls for two cups of water, but we used the leftover whey from the mattar paneer that evening. It makes it just a little more rich! I also recommend using something other than a white spoon to mix this dish — that turmeric will stain it and you'll never get it white again!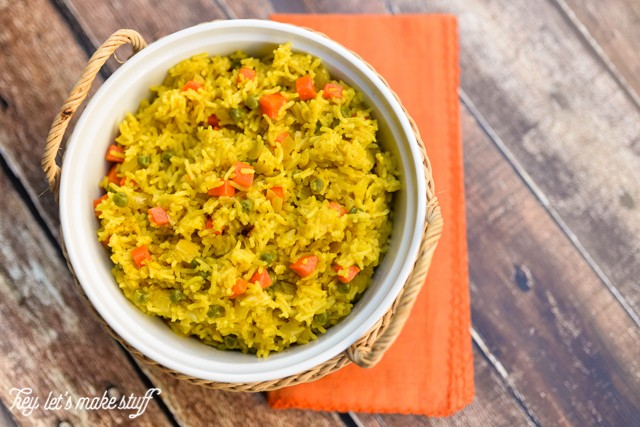 Sabzi Pilau
2015-02-27 23:57:47
Ingredients
1 carrot, diced
1 small onion, diced
1 tablespoon minced garlic
1 tablespoon minced ginger
2 tablespoons ghee
1 teaspoon garam masala
1 teaspoon ground coriander
1 teaspoon turmeric
1 teaspoon cumin
1 cup basmati rice
2 cups water or whey
1/2 cup frozen peas, thawed
Instructions
Sauté the carrot, onion, garlic, and ginger in the ghee until the veggies start to soften. Add all of the spices and incorporate. Add the rice, water (or whey), and peas. Bring to a boil, and cover and simmer for 15 minutes or until rice is soft.
Hey, Let's Make Stuff http://heyletsmakestuff.com/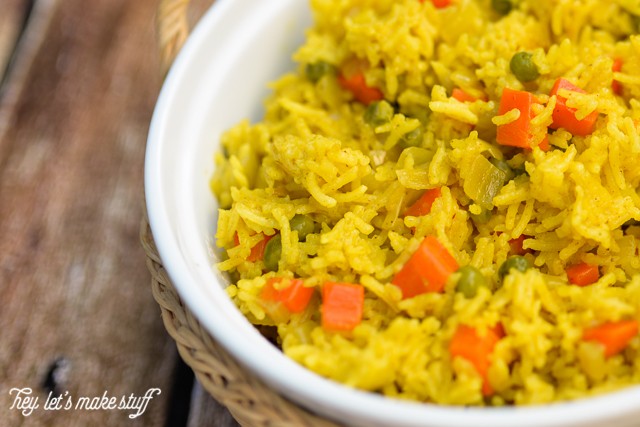 TODAY'S TOP TEN POSTS