Get the spice and flavor of Mexican Hot Chocolate in your pudding! Add a few simple ingredients to a pudding cup and enjoy this treat on Valentine's Day or any other day of the year when you're feeling spicy.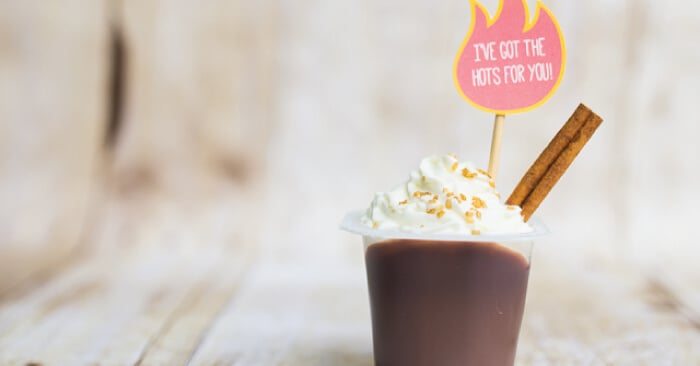 GET MORE YUMMINESS ON INSTAGRAM!
Valentine's Day is known for being sweet holiday, but today I want to spice things up a little and share a mix-in recipe for Mexican Hot Chocolate pudding cups! I love the spice of Mexican hot chocolate, and what's a better way to say "I have the hots for you!" than with this spicy little treat.
This recipe makes 2 pudding cups, but the recipe is easily scalable. Because we're working with small amounts of spices, measurements are to taste.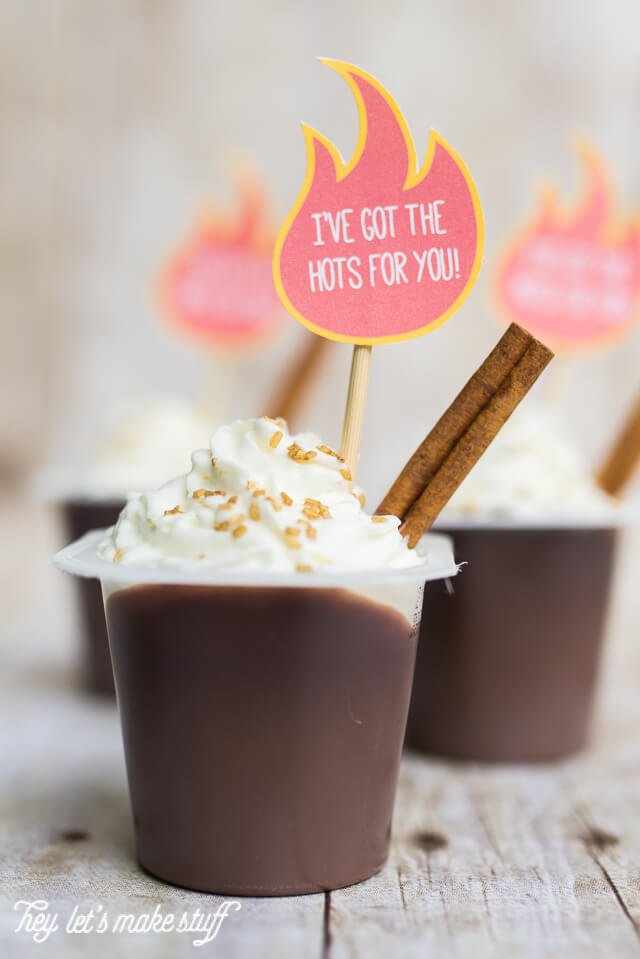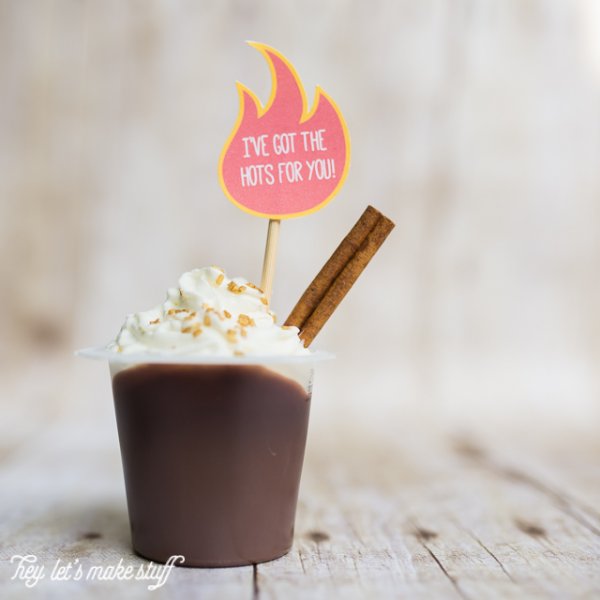 | | |
| --- | --- |
| | |
Mix the vanilla, cinnamon, nutmeg, and cayenne in a small bowl. The spices should dissolve some, but don't worry if they don't dissolve all the way.

Split the mixture evenly between the two Snack Packs. Mix thoroughly! There's cayenne pepper in there so you want it to be dispersed as evenly as possible.

Top with whipped cream, gold sprinkles (I picked mine up at a local craft store), and a cinnamon stick! If you want, I have this cute free "I've got the hots for you" topper you can print and add to your pudding cup!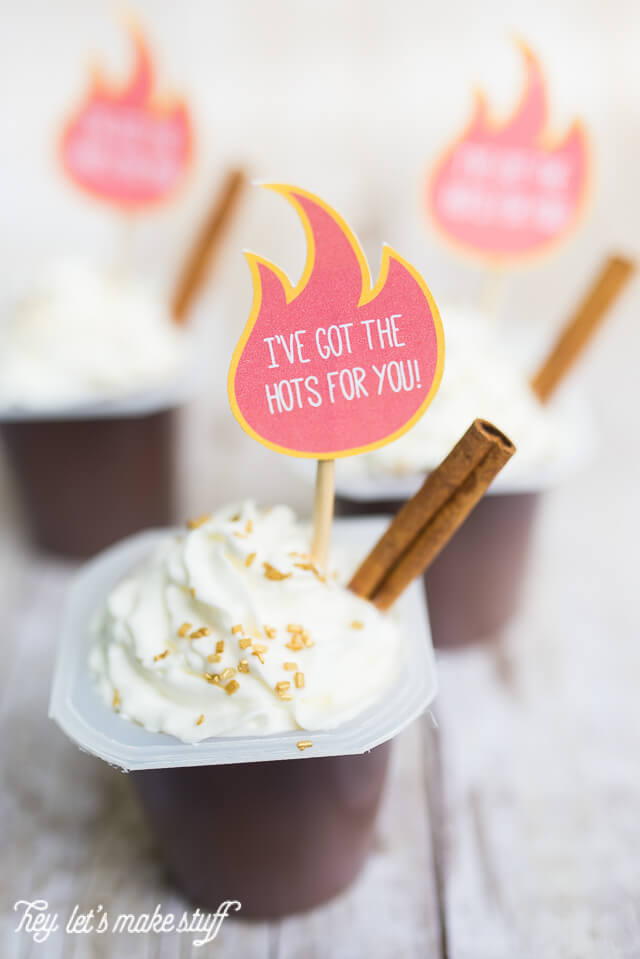 I love how the spices cut through the normal sweetness and create a warm and rich taste.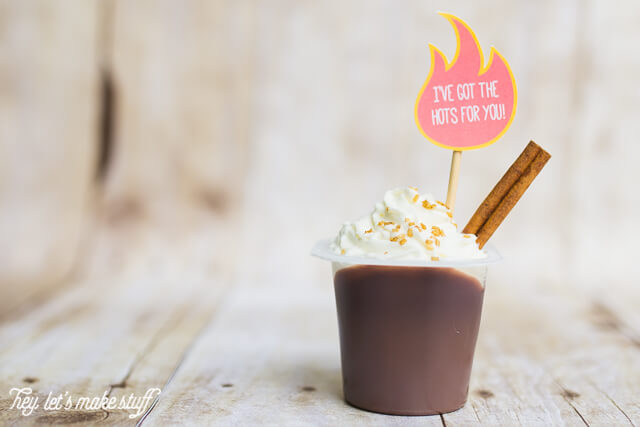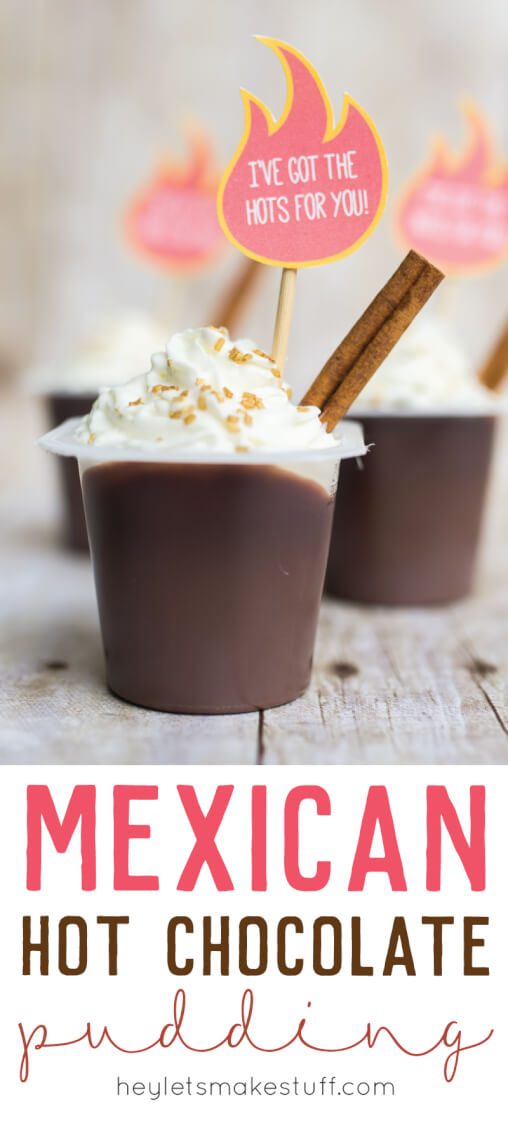 More Valentine's Day ideas:
TODAY'S TOP TEN POSTS