These free Batman printables are perfect for super hero birthday parties or kids' bedrooms.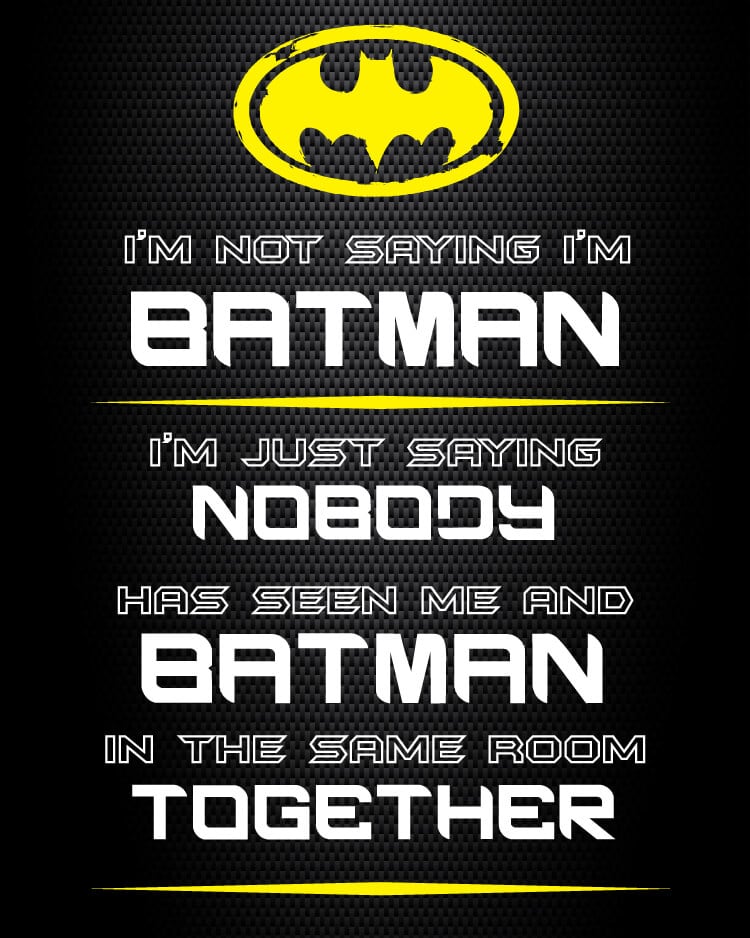 PIN THESE BATMAN PRINTABLES TO YOUR PARTIES BOARD TO SAVE IT FOR LATER!
HEY, LET'S MAKE STUFF HAS MANY MORE PRINTABLES ON PINTEREST!
My best friend Amy wanted to throw her husband a surprised Batman-themed party. She asked me to make some signs for the big day, and now that the party is over, I can share them with you to use when you're throwing your own Batman-themed party. Hope you enjoy these Batman printables as much as I enjoyed making them!
Click each image below to down load the high-res PDF version without the watermark and print them yourself. If you have any problems, leave a comment and I'll try and get it sorted.
Always Be Batman:
The first cracks me up. It's so true! Always be Batman! I've seen this one elsewhere, but I couldn't find the original source or anywhere else it's being shared as a printable, so I made it from scratch. It's 8″ x 10″.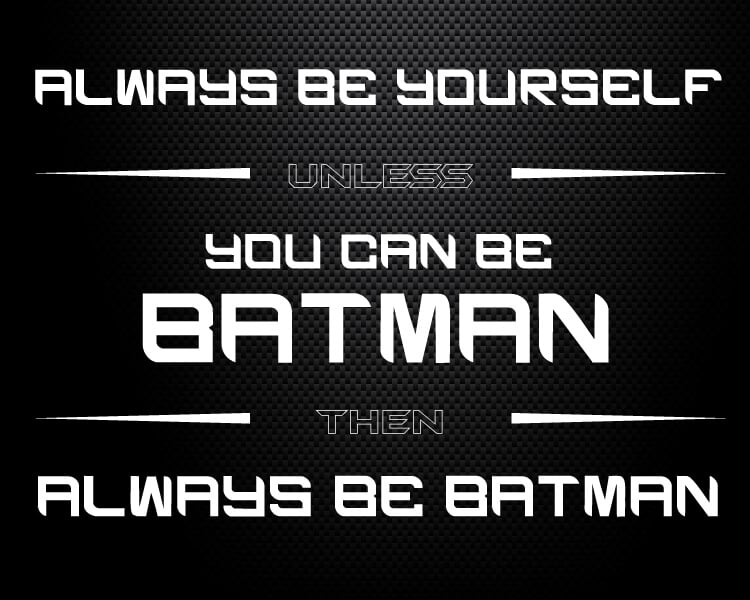 Download: Always Be Batman
Enter the Batcave:
Amy used the following sign on the door to the party, so it's a bit bigger at 11″ x 17″, but you could print it on regular 8.5″ x 11″ paper and trim it down. I have to say, I made that bat signal from scratch and I'm a little proud of myself.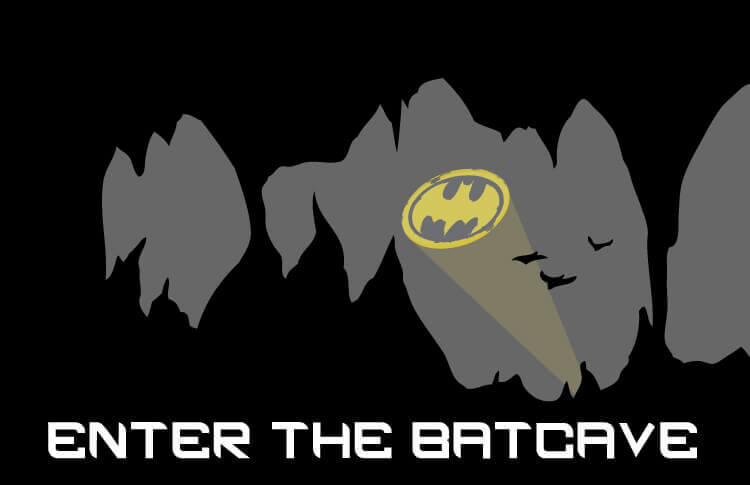 Download: Enter the Batcave
I'm Batman:
The final printable is also 8″ x 10″ and also makes me laugh.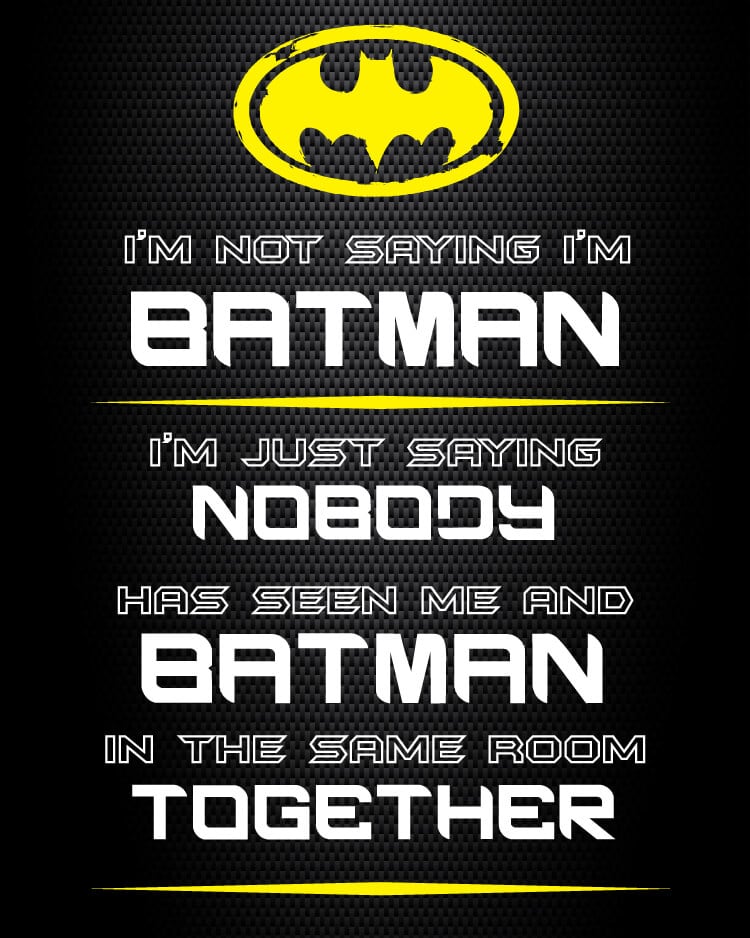 Download: I'm Batman
Hope you enjoy these printables — would love to see how you use them!
Make your Batman party even better by making these fun superhero capes: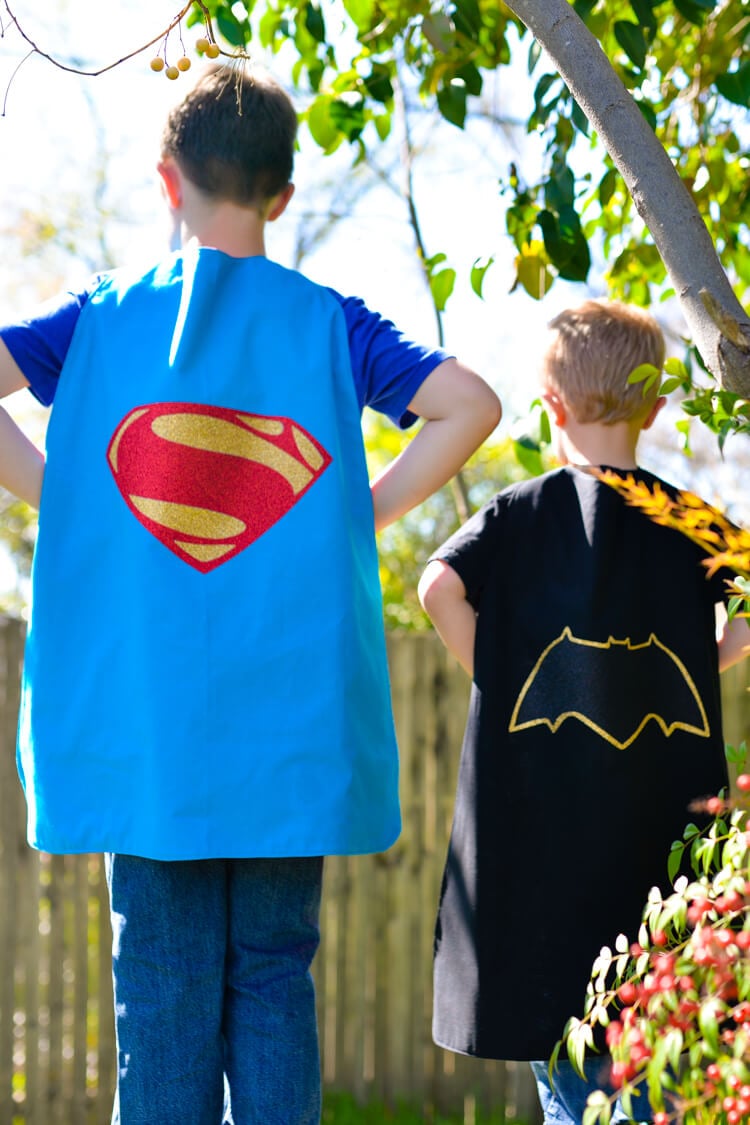 Here is some more party inspiration:
TODAY'S TOP TEN POSTS